BRITISH COUNCIL INTERNATIONAL ACTIVITY - VI
MONTH : NOVEMBER - 2019 [SECONDARY SECTION]
'It Doesn't Matter What Countary or What Political System You Are From, Space Brings You Together'
BRITISH COUNCIL INTERNATIONAL ACTIVITY - V
MONTH : OCTOBER - 2019 [MIDDLE SECTION]
'Natural Resources and Vegeterian
India, Canada & Nigeria'
BRITISH COUNCIL INTERNATIONAL ACTIVITY - IV
MONTH : SEPTEMBER - 2019 [KINDERGARTEN SECTION]
'Festivals keeps us Attached'
BRITISH COUNCIL INTERNATIONAL ACTIVITY - III
MONTH : AUGUST - 2019 [MIDDLE SECTION]
'Go Green, No Plastic, Everything is Fantastic'
Taking the active approach against the use of plastic, middle wing organised 'An Expert's Lecture' under British Council Activity. The expert, Ms.Meena Sharma, acquainted the students of class VII with the use and reuse of plastic, types of pollutions caused by plastic and how plastic waste is managed in India, China & Bangladesh with the help of a PPT and videos. The same PPT was showcased in the classes VI, VII & VIII by the subject experts. The young learners exhibited this spirit of going against the plastic in 'Debate' on the topic 'Plastic is boon or curse'. The students of class VIII manifested their arguments over both the blessings and curse of plastic to mankind. Thereafter, the budding scientists of classes VII and VIII conceptualised their gained knowledge about plastic in activity 'Model Making' wherein they made electric circuits showing that every type of plastic is a poor conductor of electricity. The students of Grade VI & VII wrote different messages using different calligraphic styles and spread awareness about the harmful effects of plastic in 'Slogan Writing' activity. All the students were appreciated for their enthusiastic spirit of participation and advised to be the real contributing members of the nation following such purposeful goals.
Expert's Lecture - No Plastic is Fantastic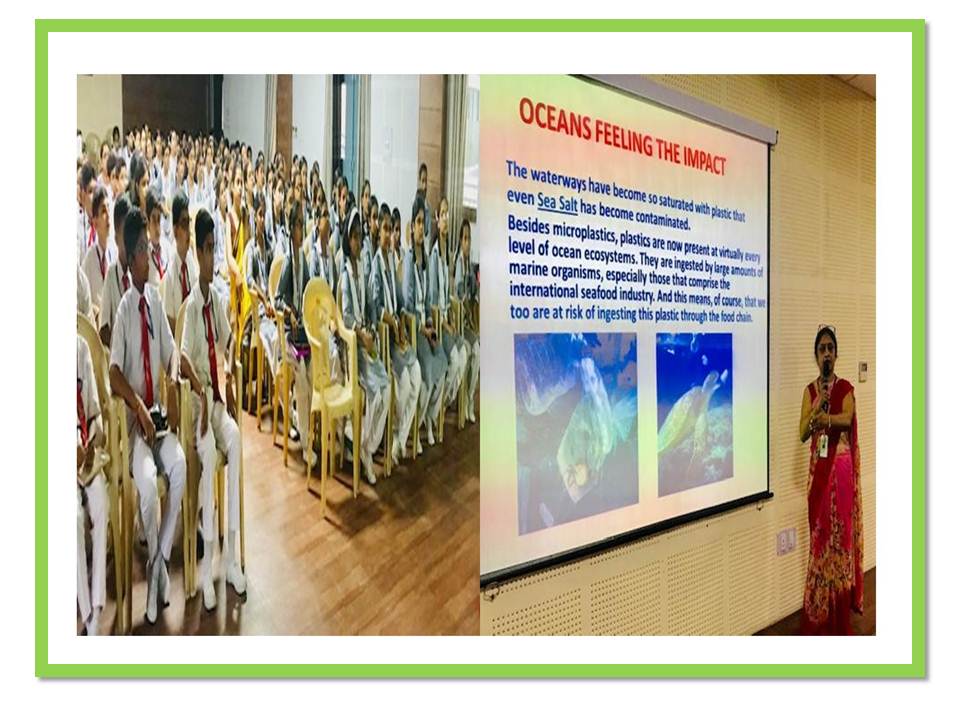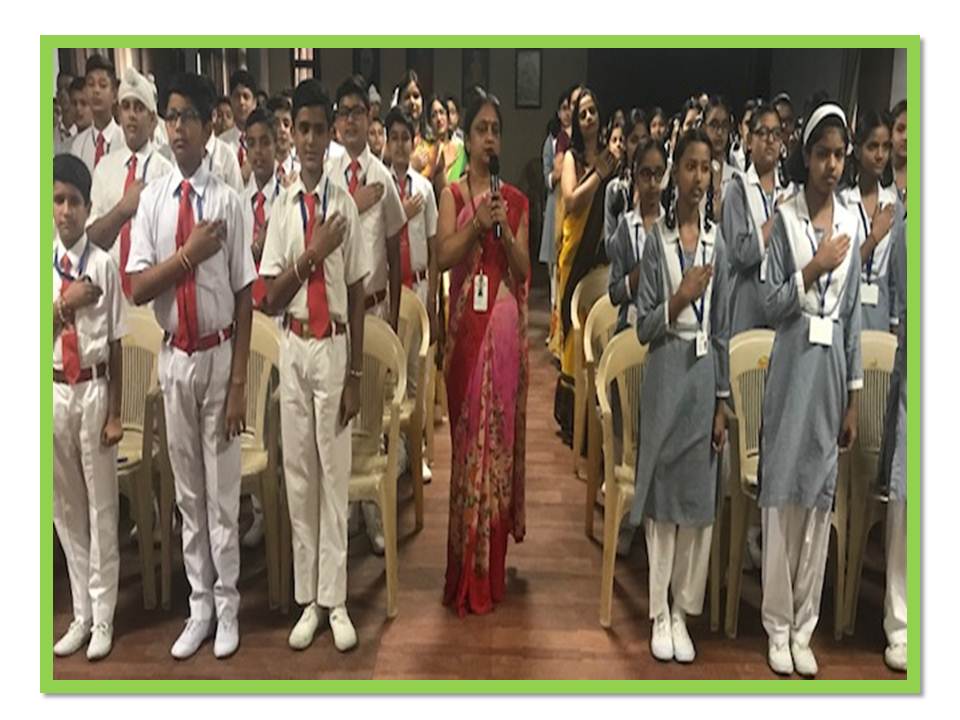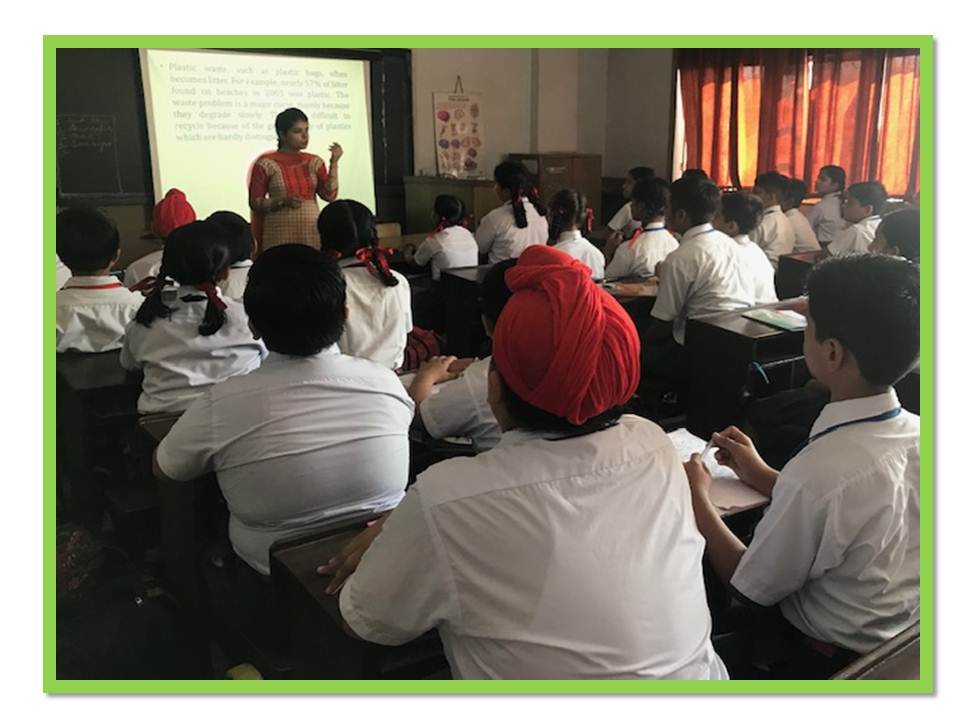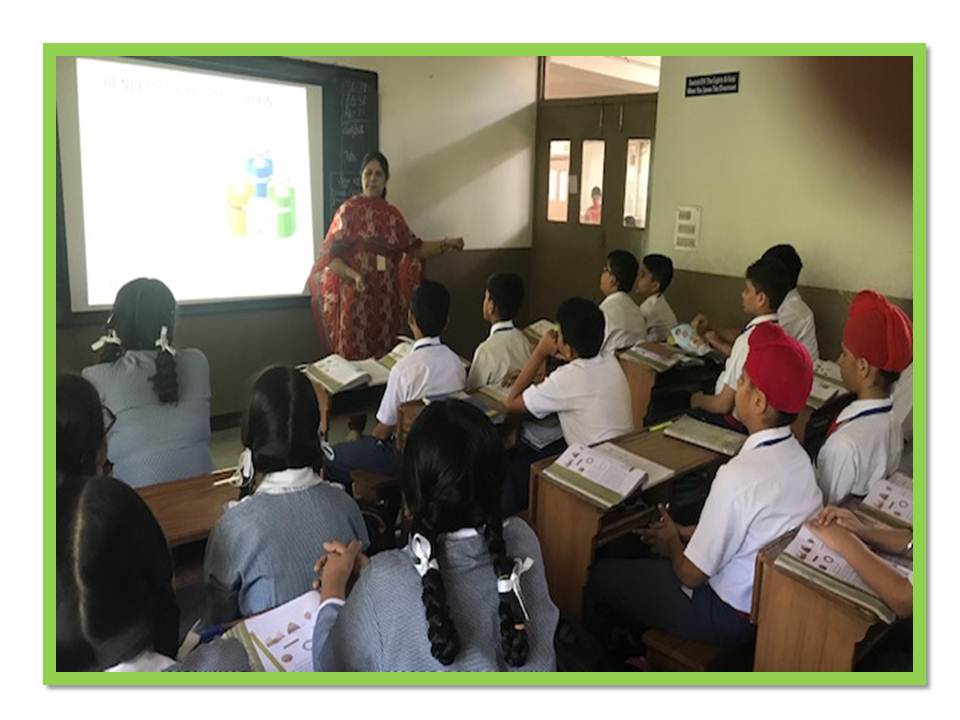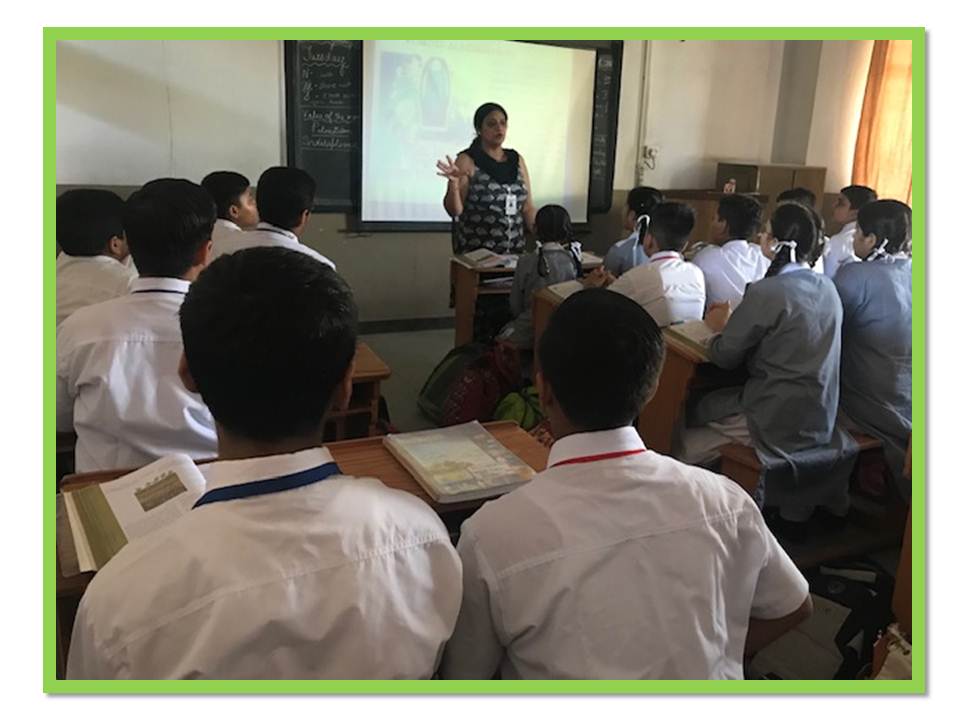 MEDIA COVERAGE OF THE ACTIVITY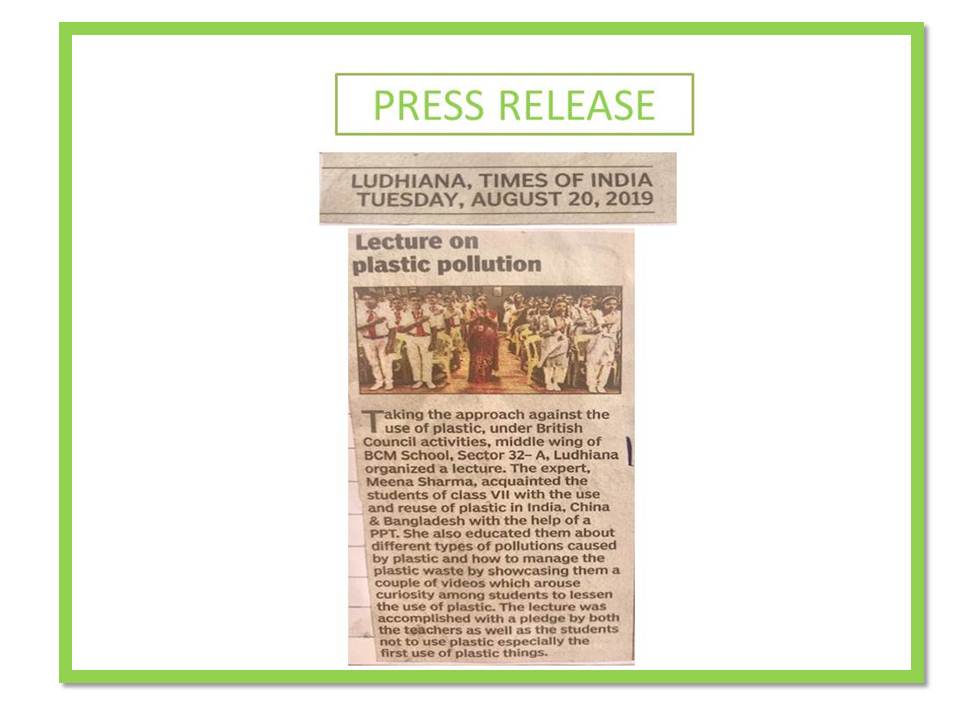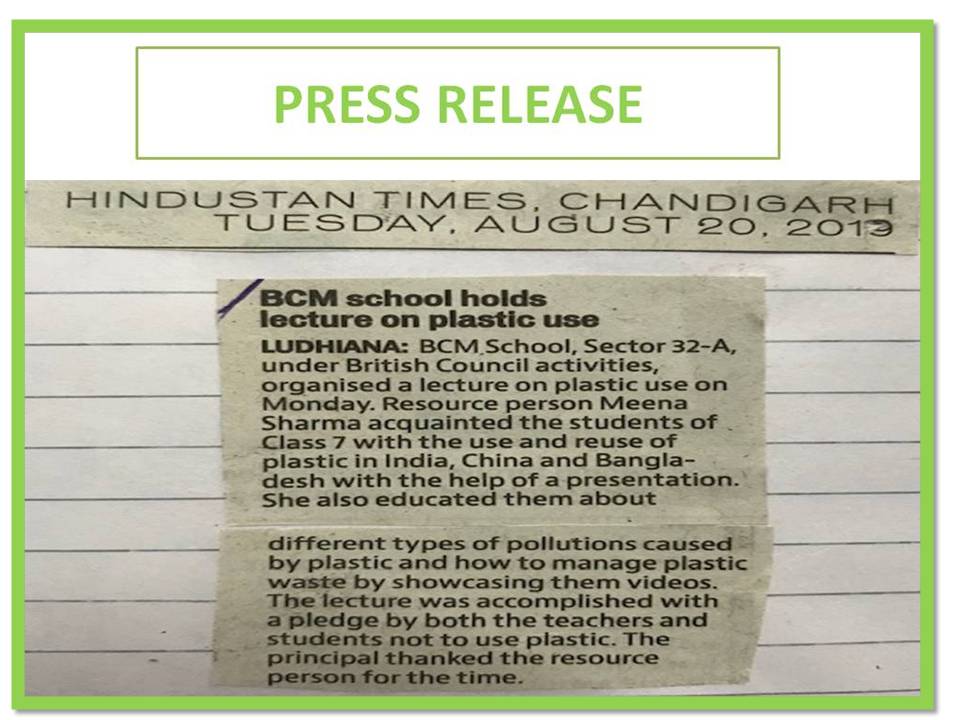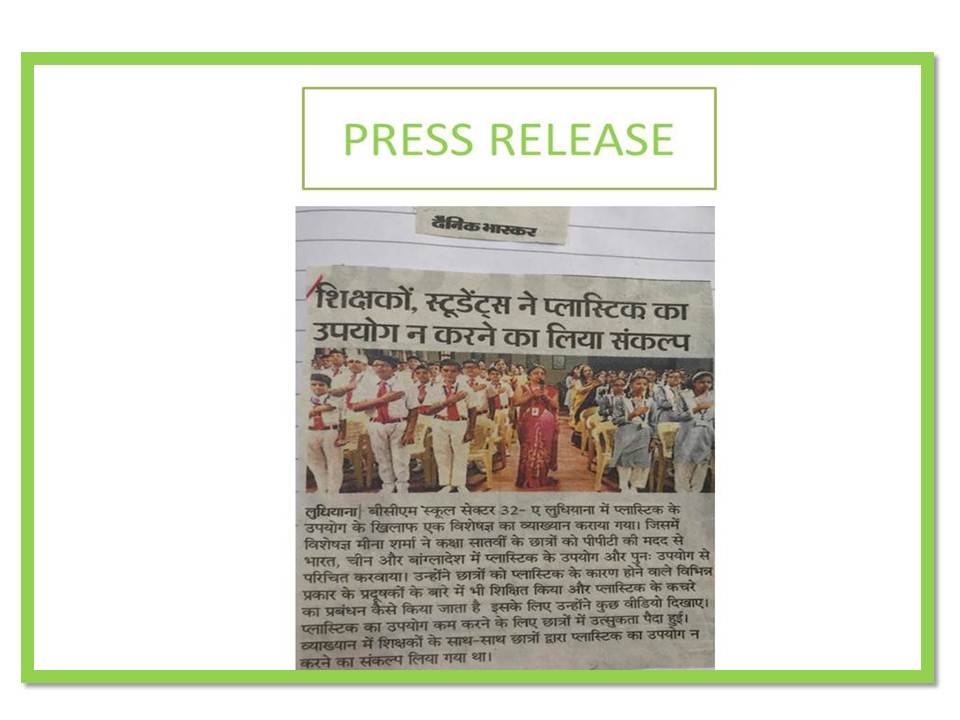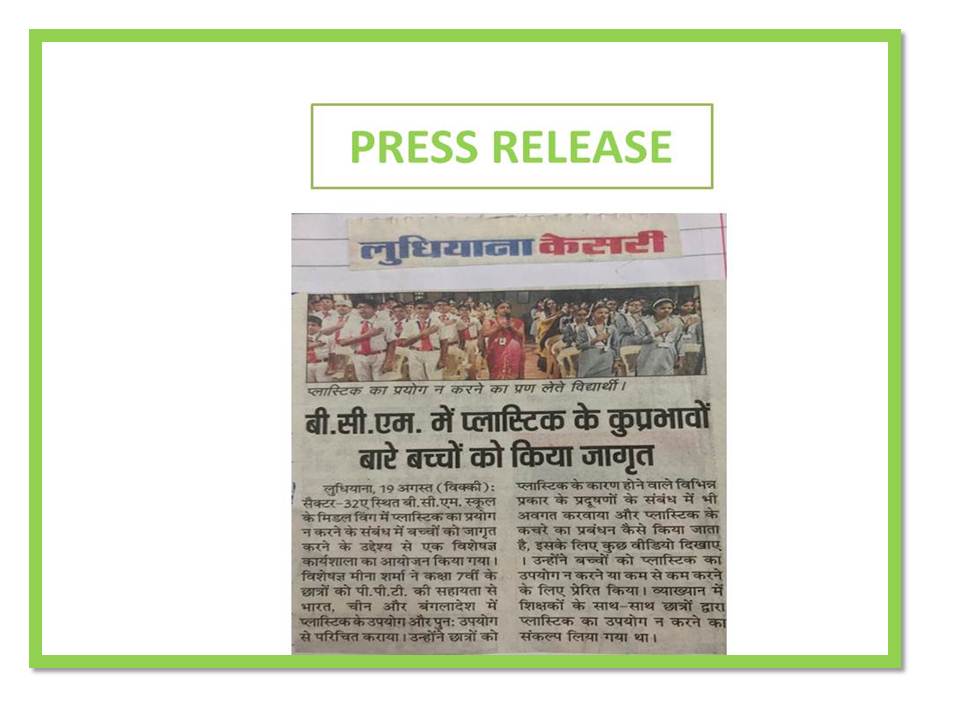 Debate - Plastic is Boon or Curse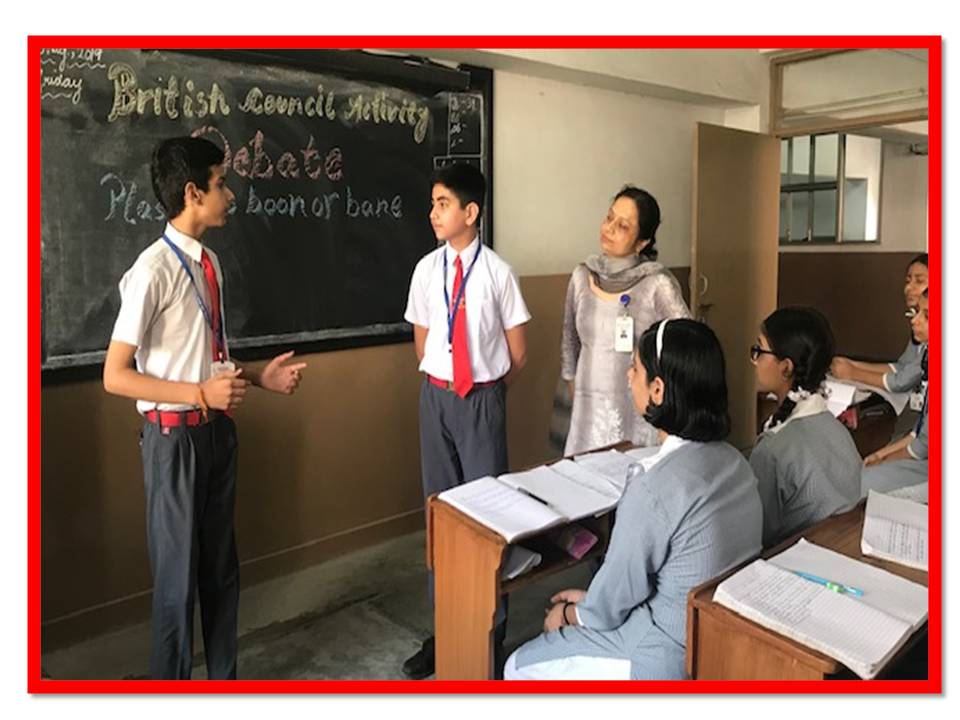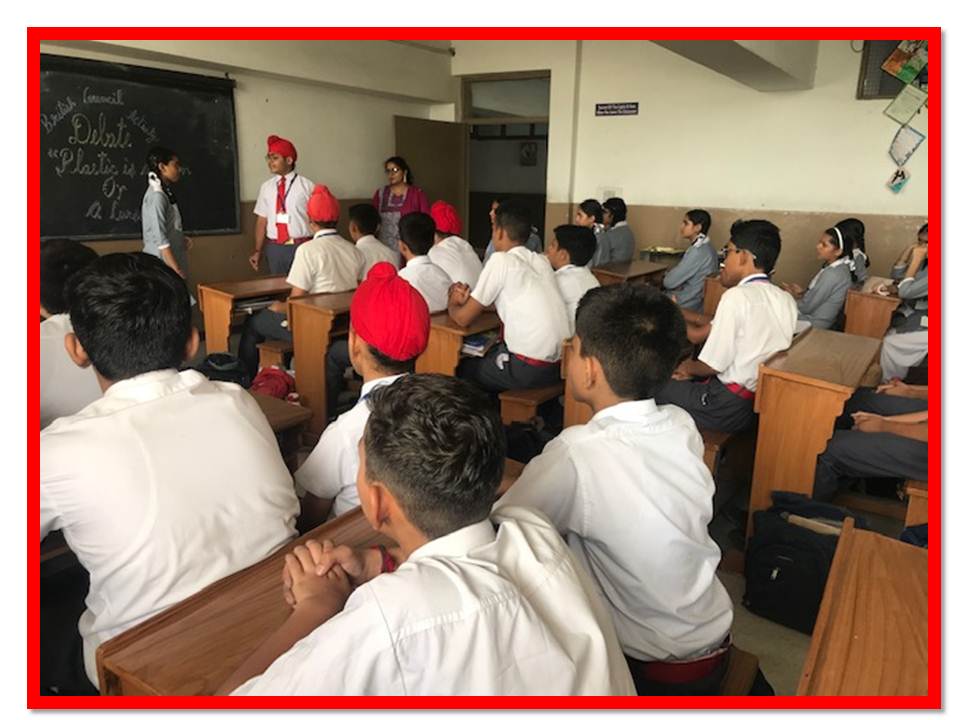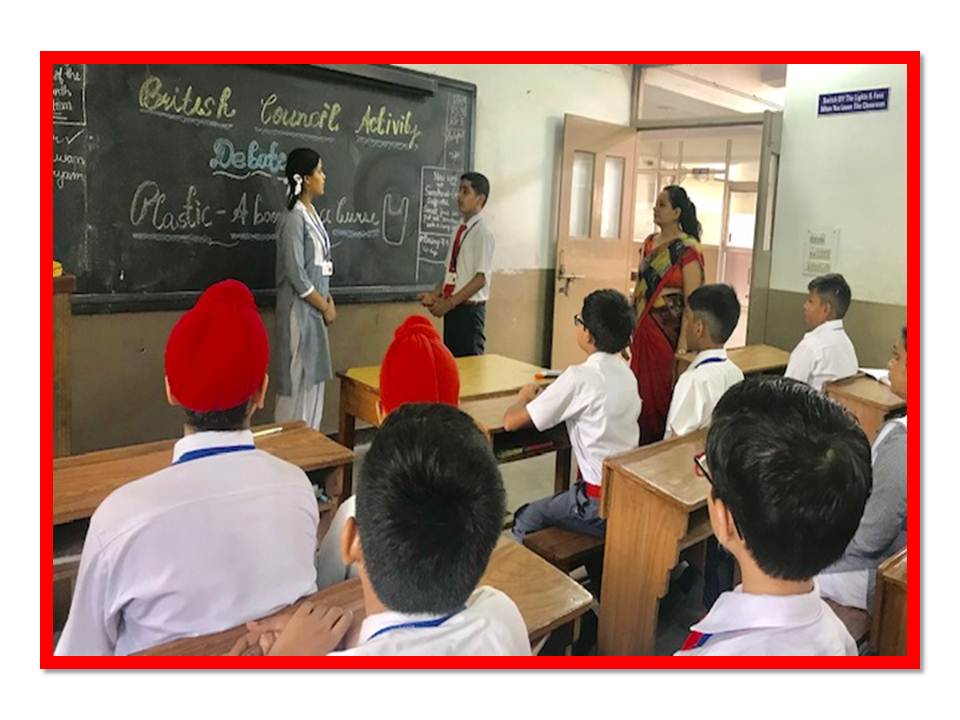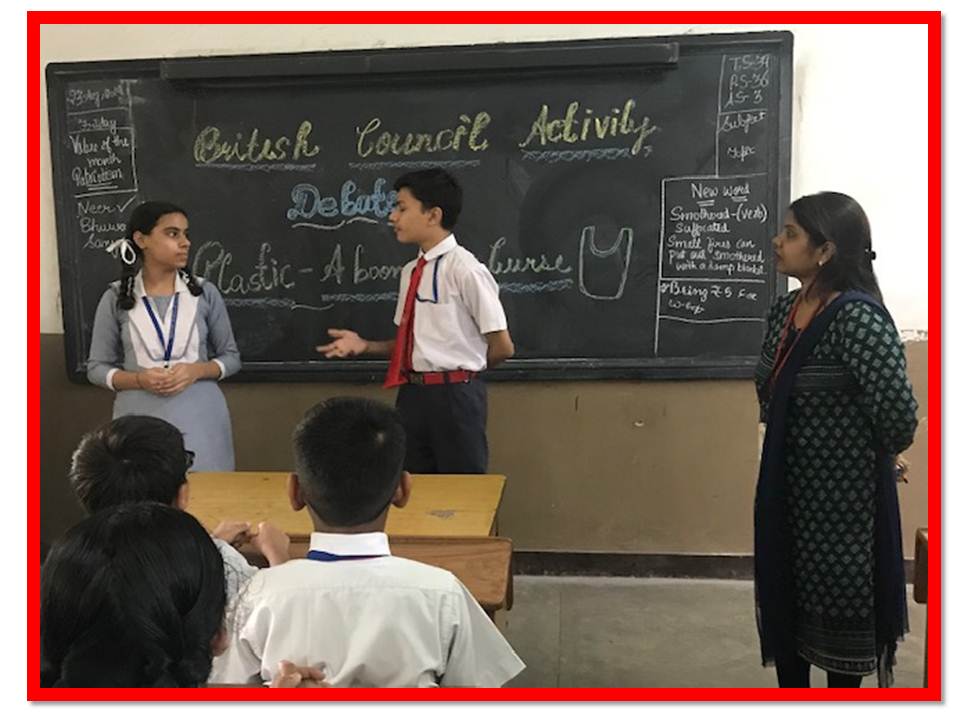 Modeling - Smart Modeling of Electric Circuit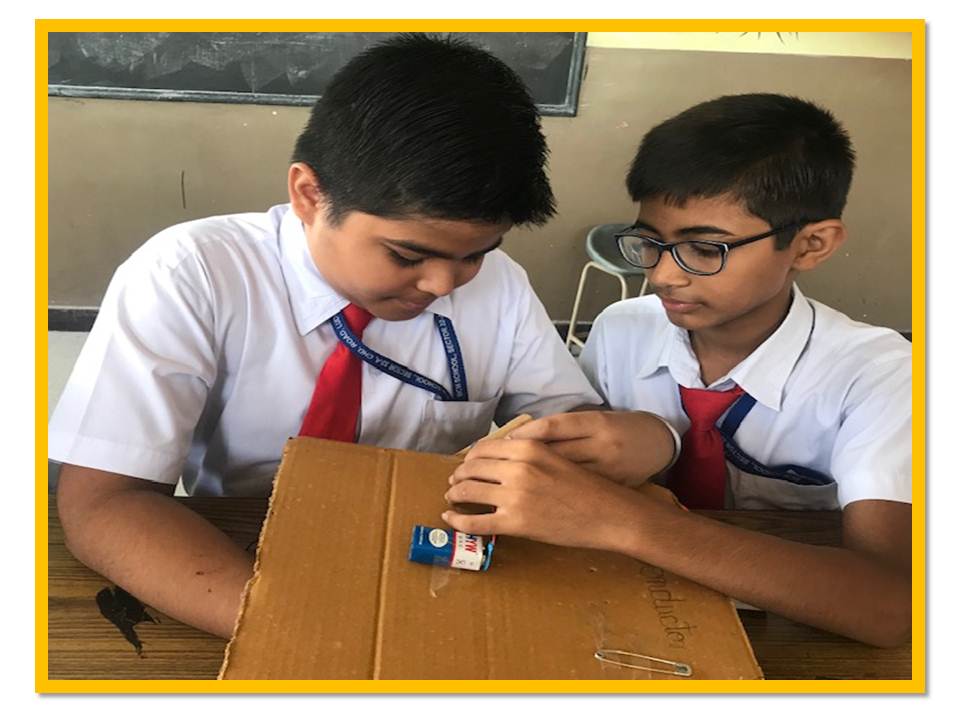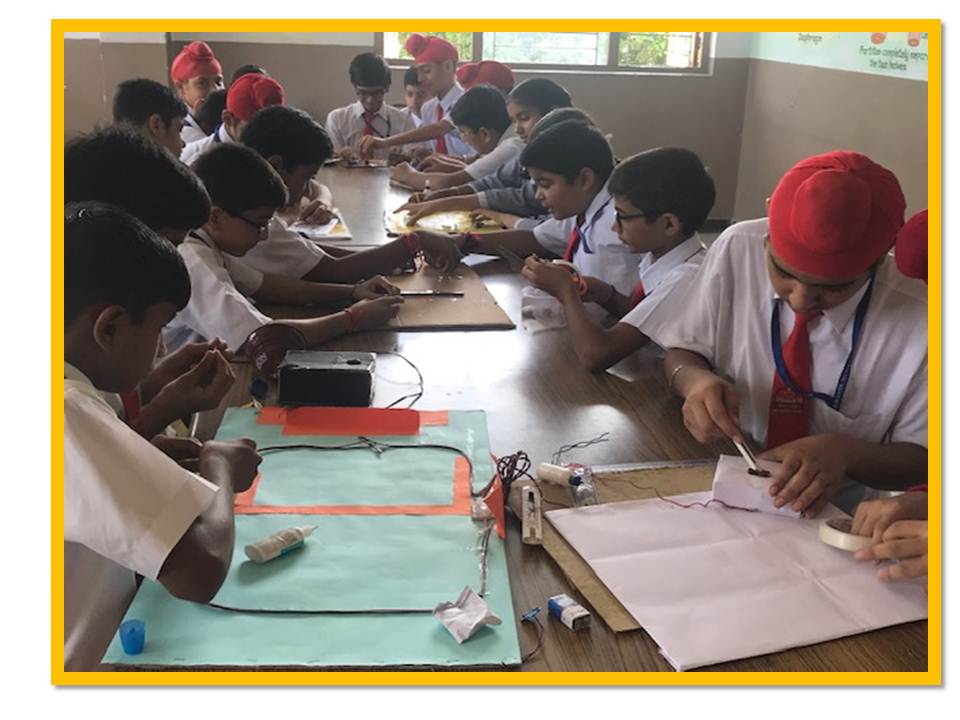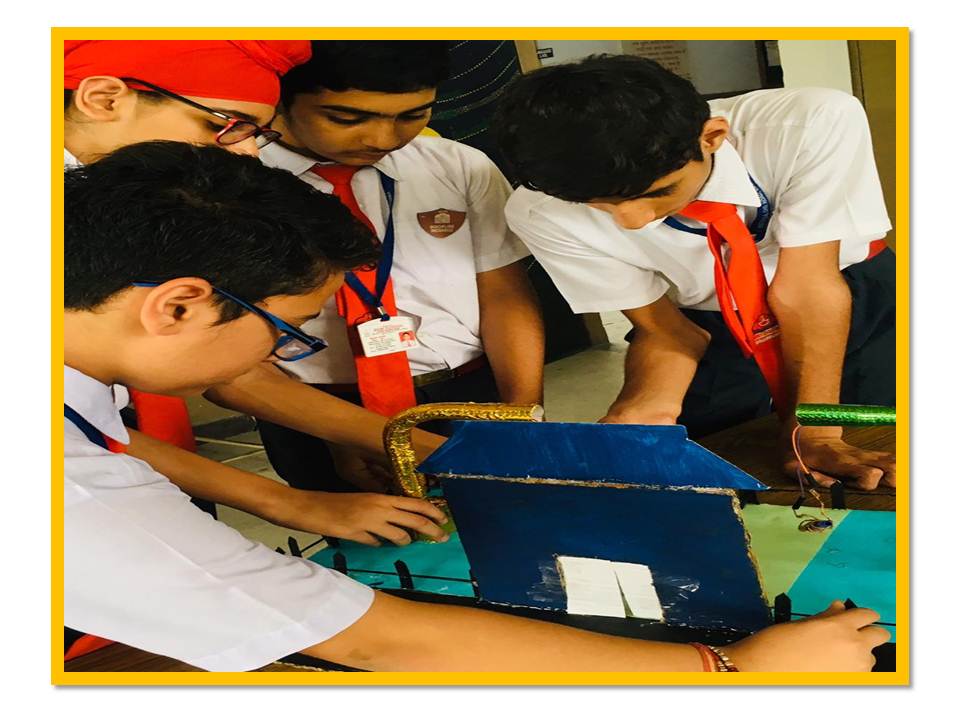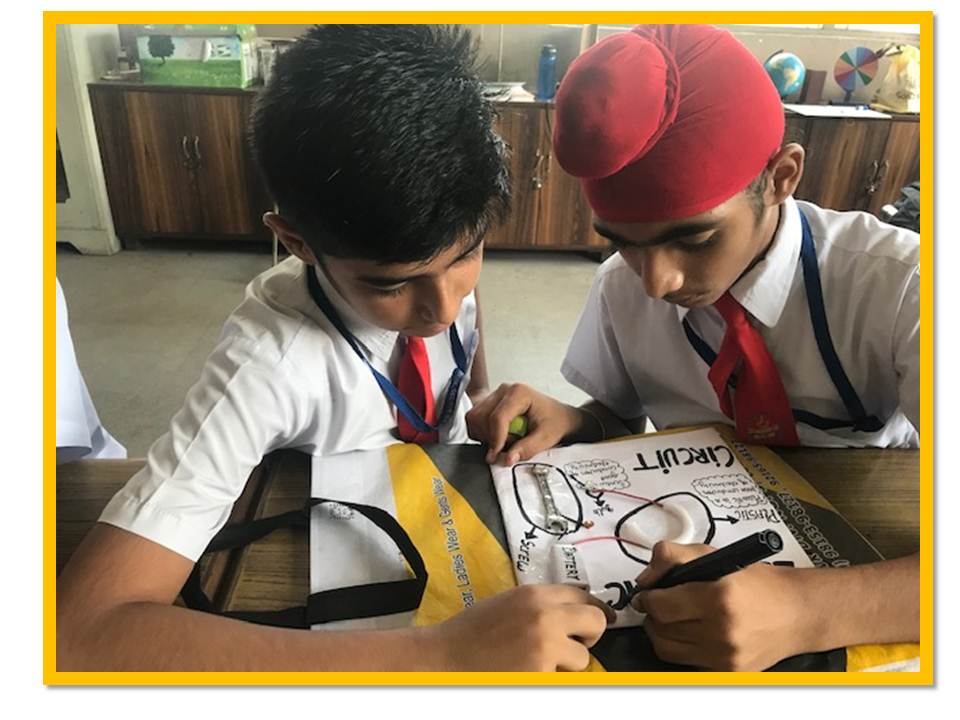 MEDIA COVERAGE OF THE ACTIVITY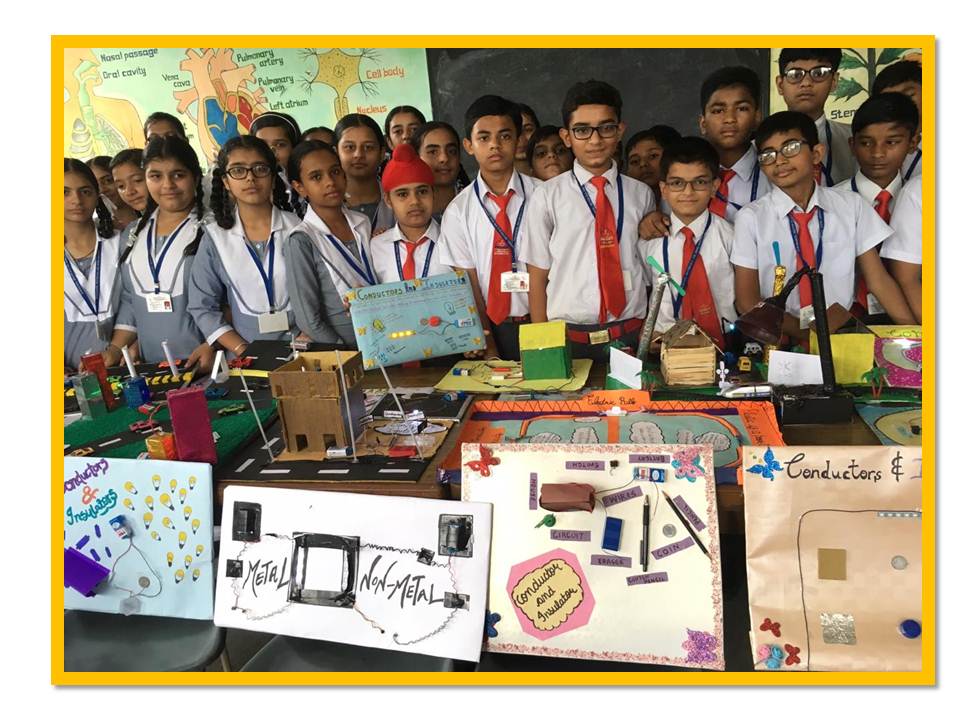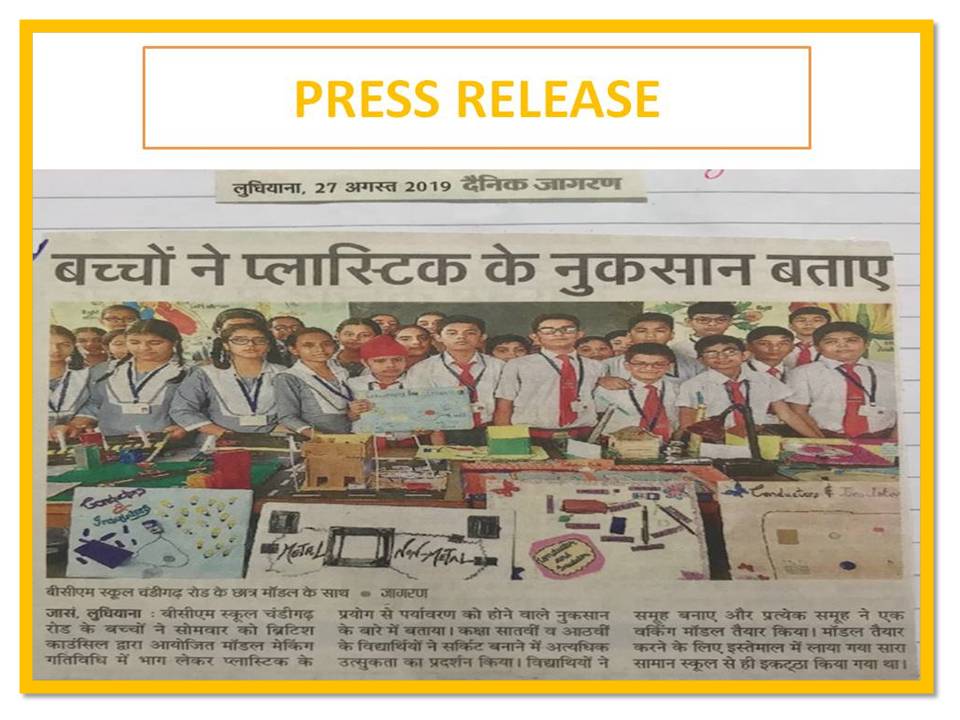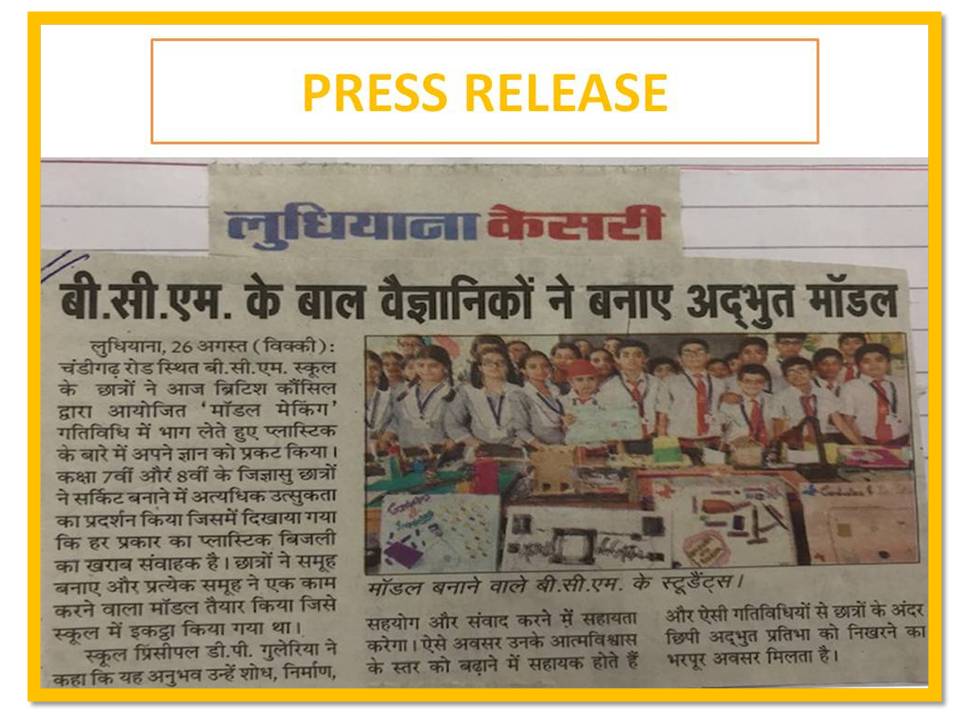 Say No To Plastic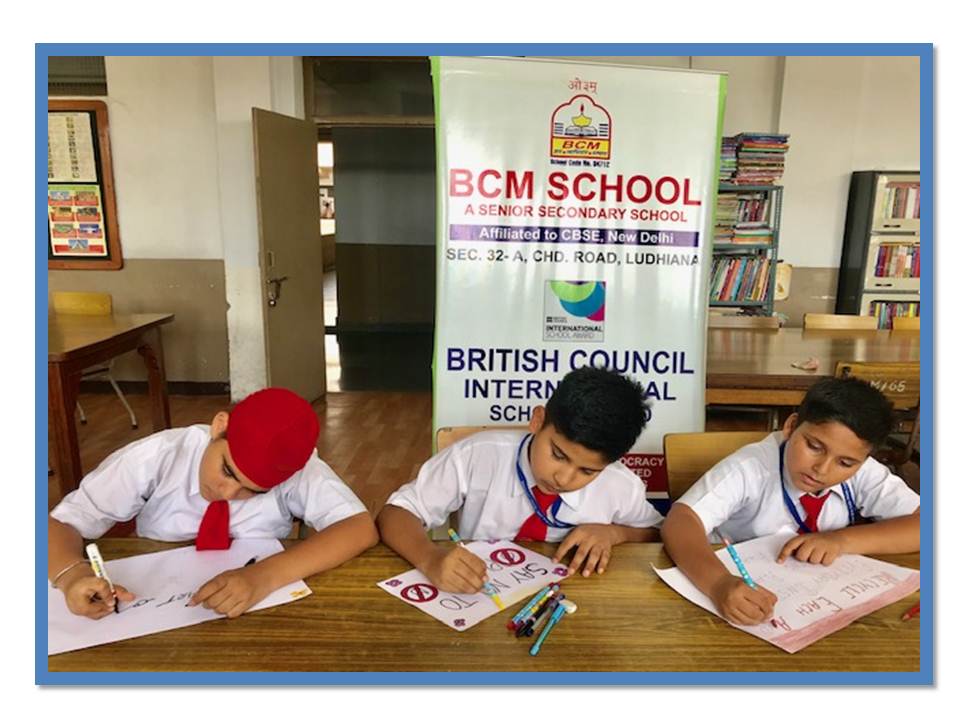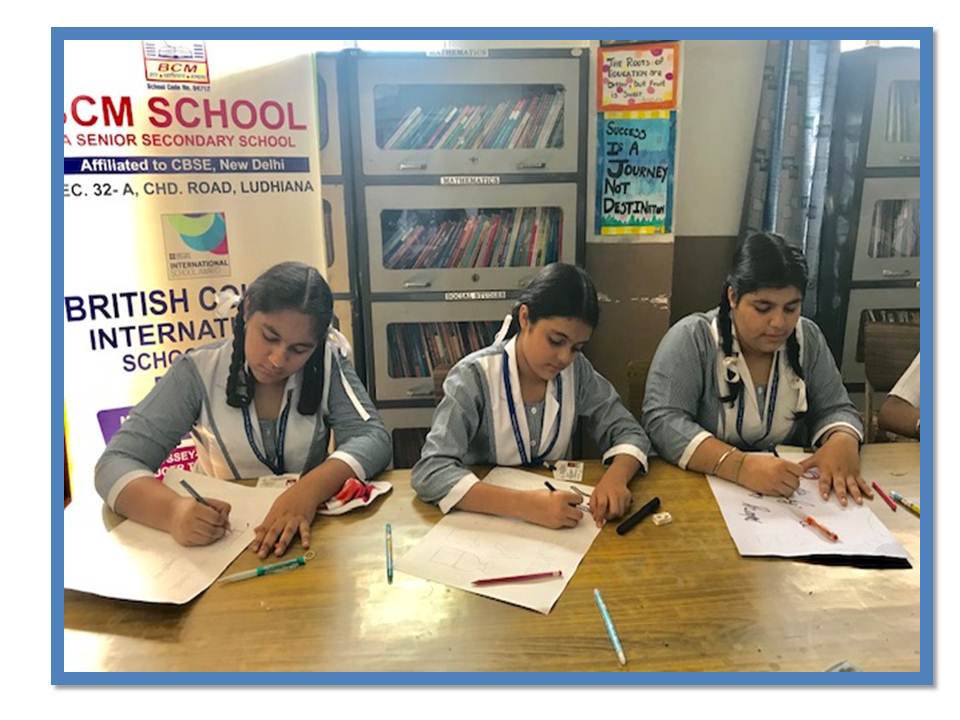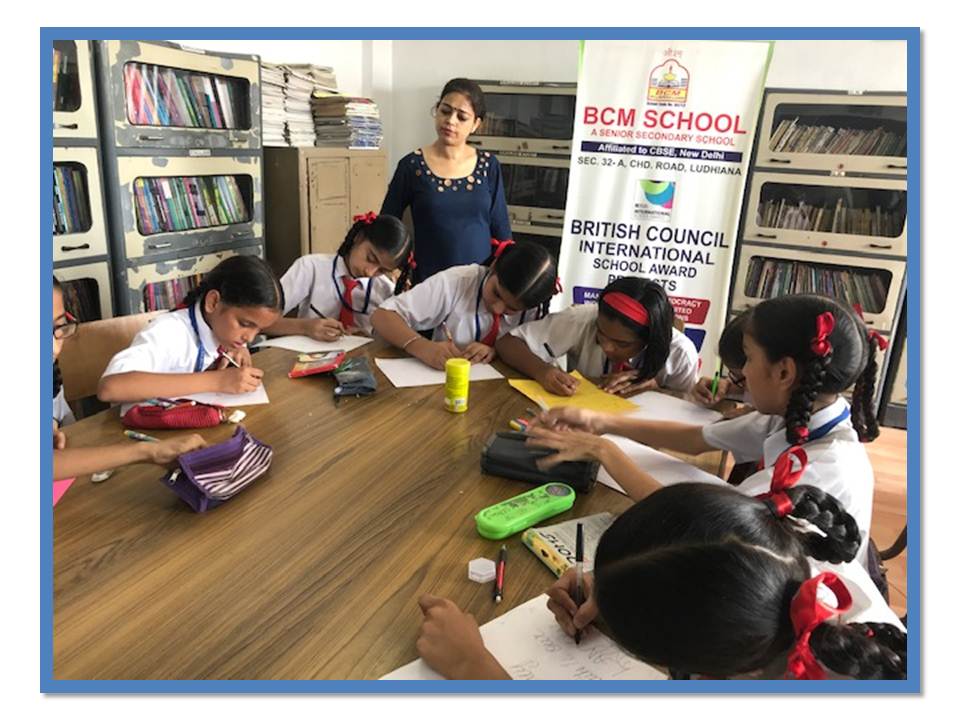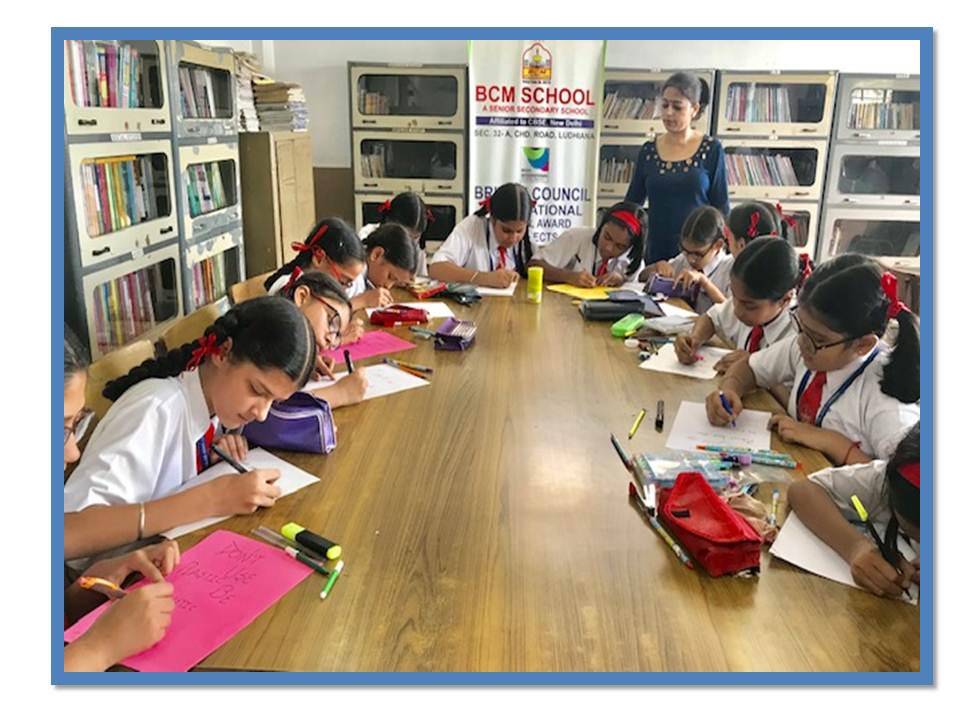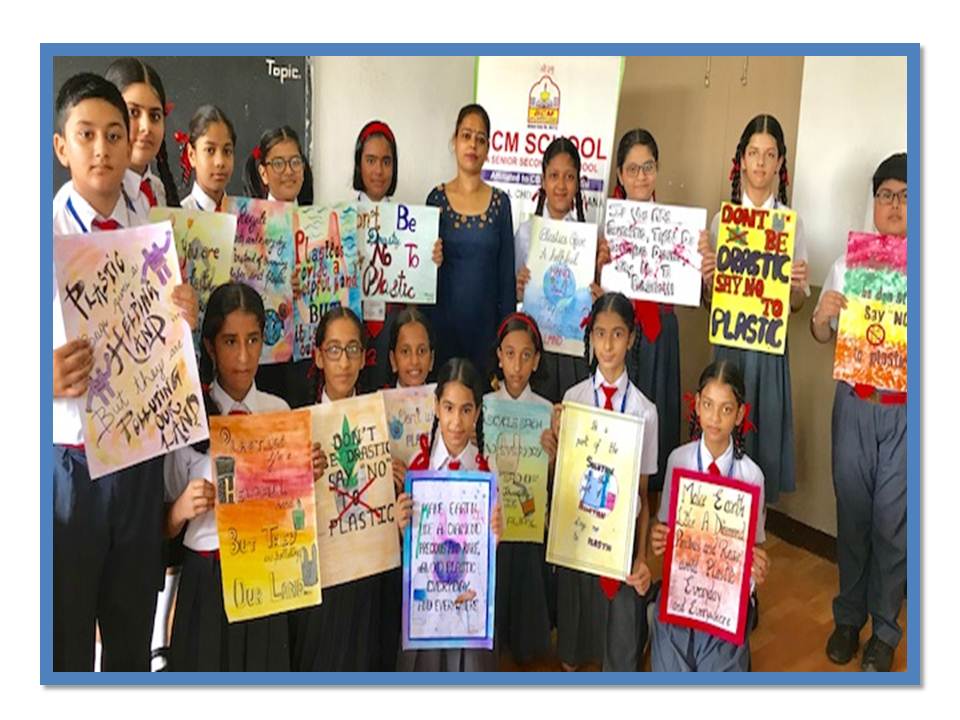 MEDIA COVERAGE OF THE ACTIVITY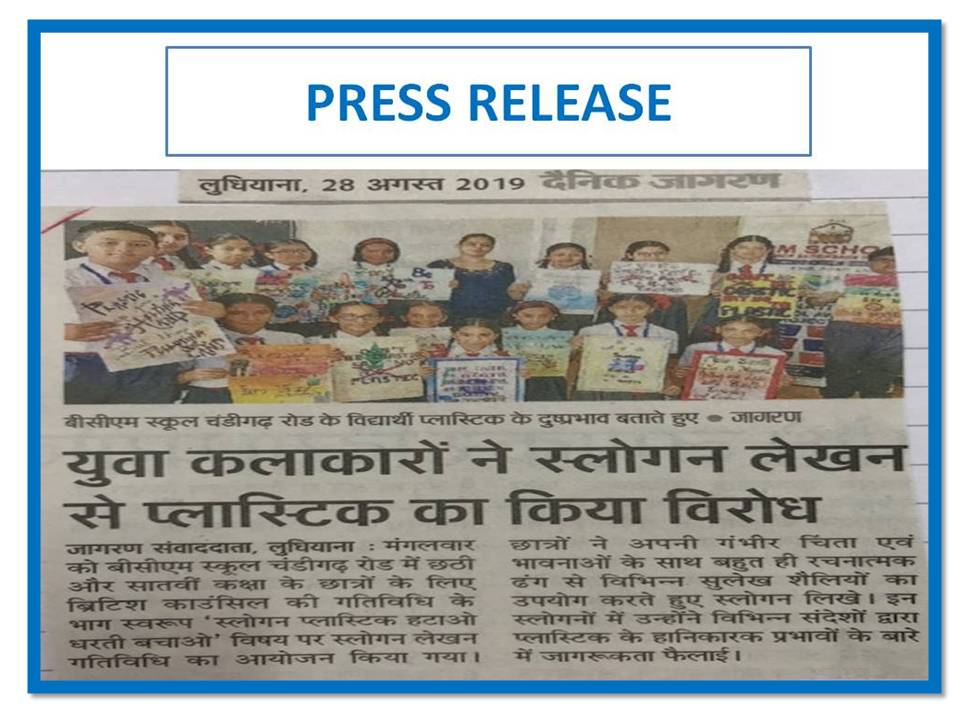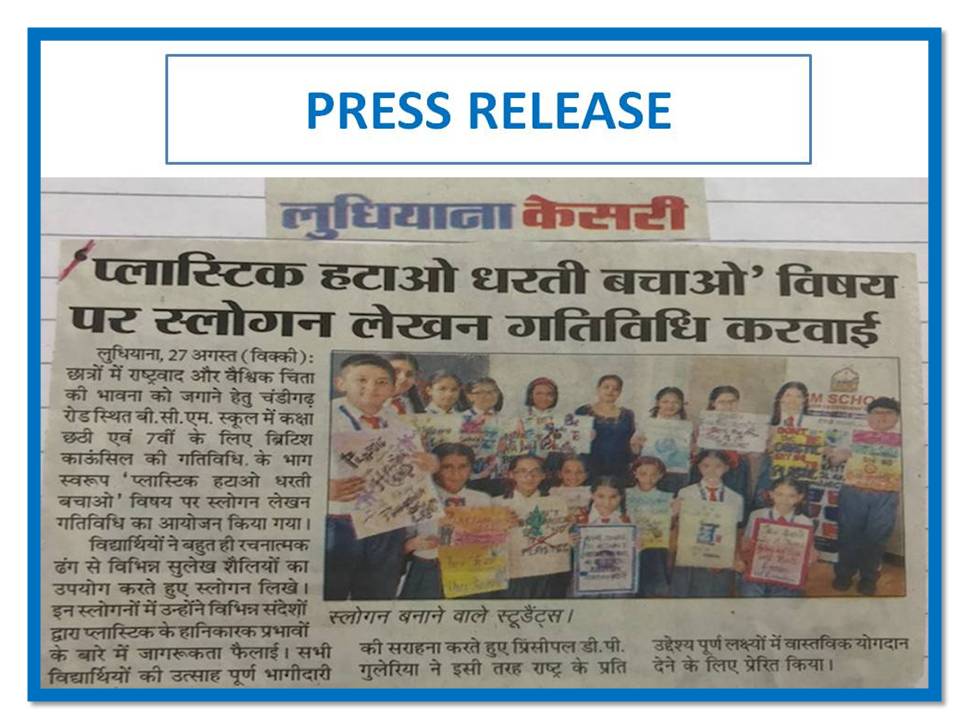 BRITISH COUNCIL INTERNATIONAL ACTIVITY - II
MONTH : MAY - 2019
LET'S LEARN SPANISH
ONE LANGUAGE SETS YOU IN A COORRIDOR FOR LIFE. TWO LANGUAGES OPEN EVERY DOOR ALONG THE WAY...
Continuing with the British Council International activities, during the month of May, 2019, Primary wing organised "Language Fiesta". It added international dimensions in school curriculum and groomed BCMites to become the global citizens.These activities stimulated student's interest in learning foreign languages. Elementary knowledge of Spanish language was given to the BCMites through PPT and videos.Display Board was prepared with common words and phrases in English, Hindi and Spanish to strengthen the learning skills of our pupil.Teachers guided the students for the correct pronunciation of Spanish words. Students sang rhythmic mash up song in English as well as in Spanish during Morning Assembly. BCMites also showcased their speaking skills in English, Hindi and Spanish through a short role play and their video was prepared and shared it along with another PPT with our international partner school in Nigeria to teach them our National language. Wheel of Languages was also scheduled to evaluate the proficiency of our students in three languages under study.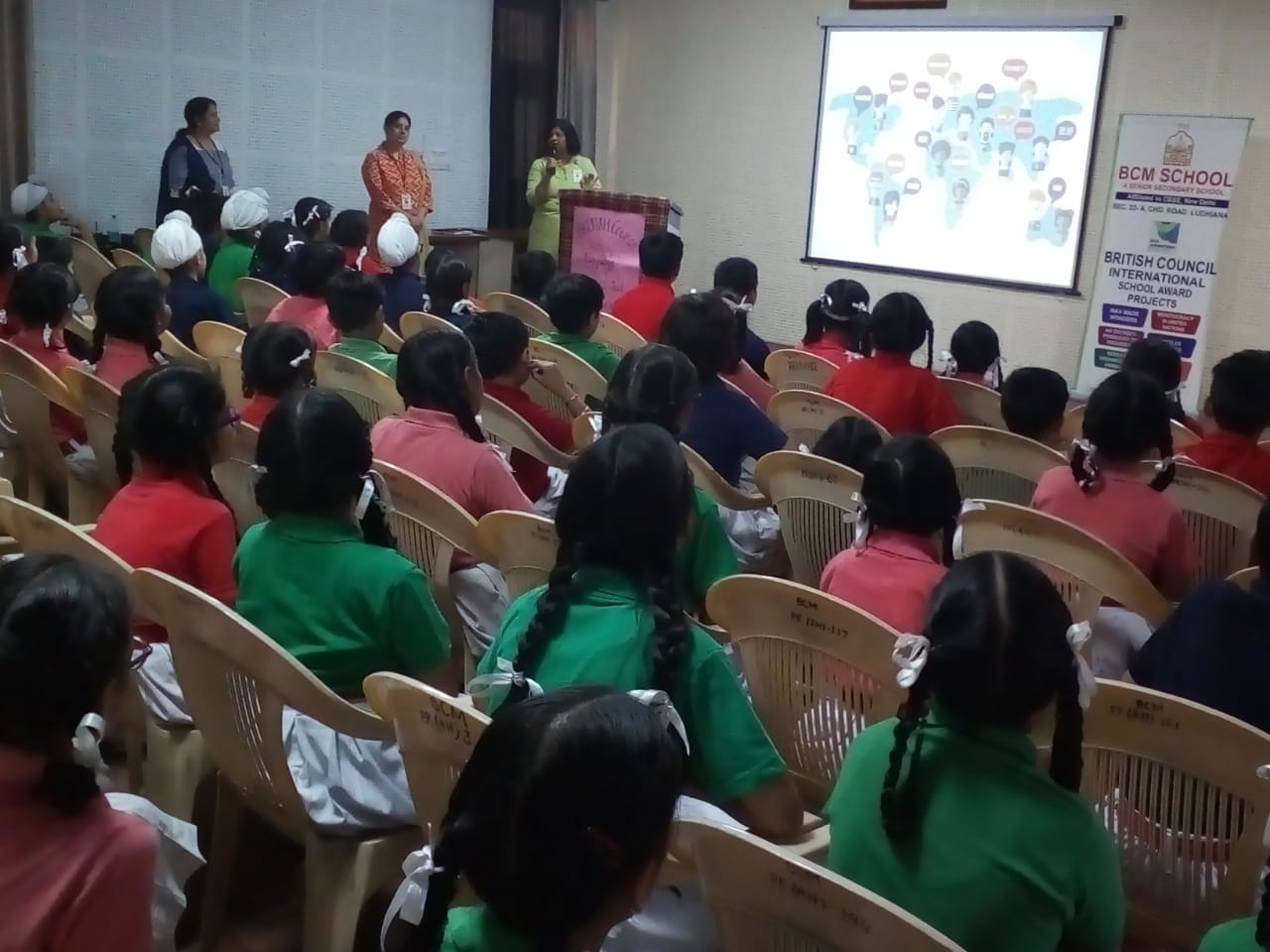 Teachers imparting awareness skills on significance of learning different languages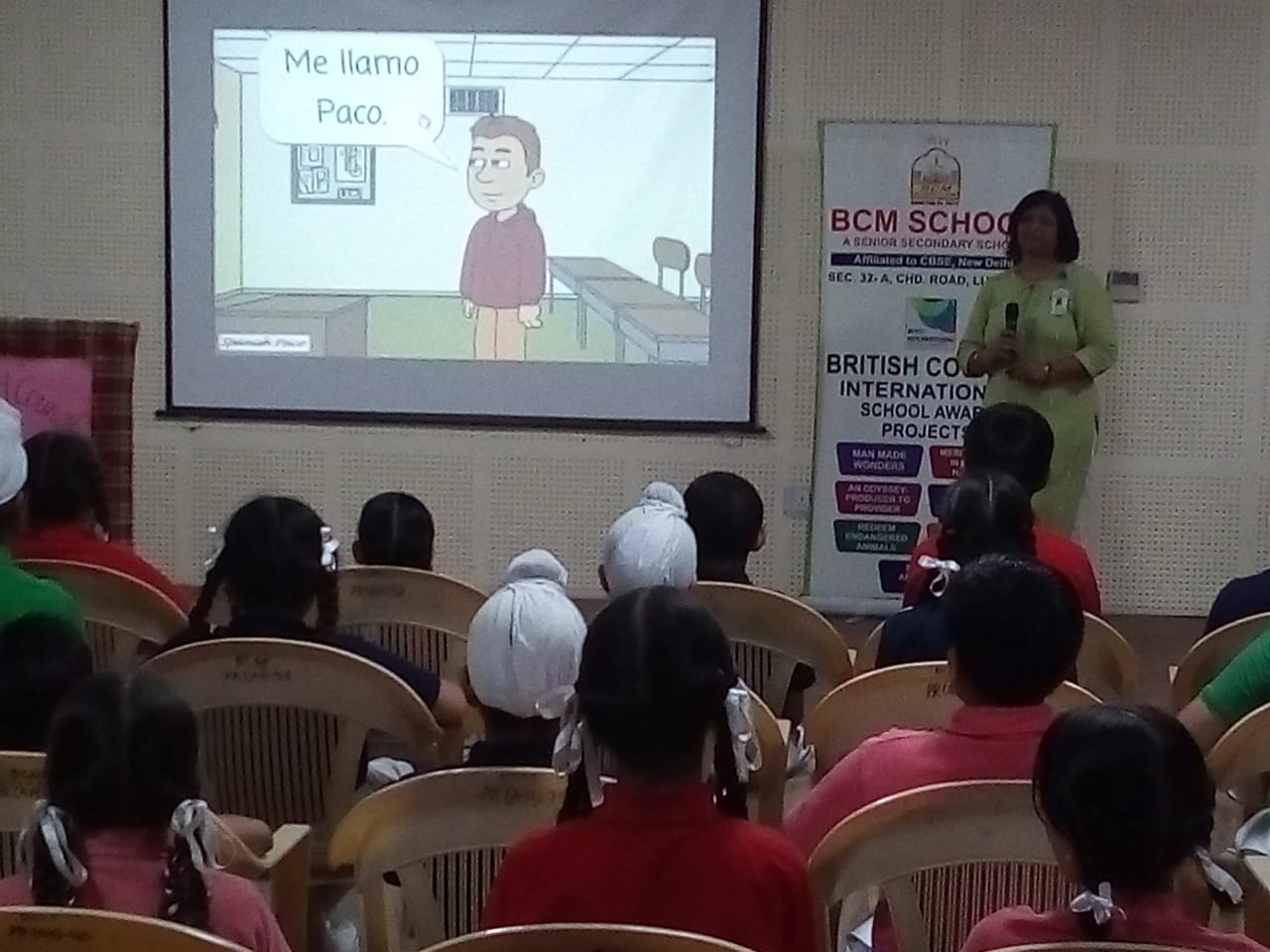 Students being familiarised with Spanish language through a video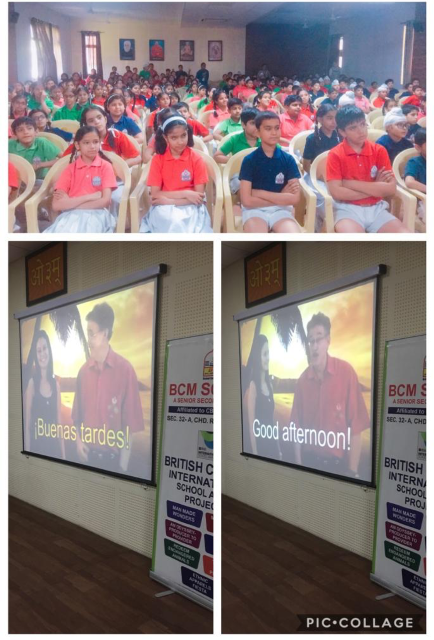 Stimulating the musical intelligence , learning of Spanish words being facilitated by means of English-Spanish mash up song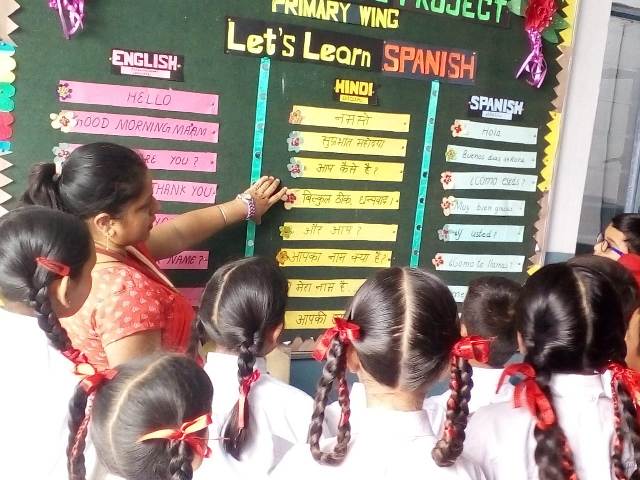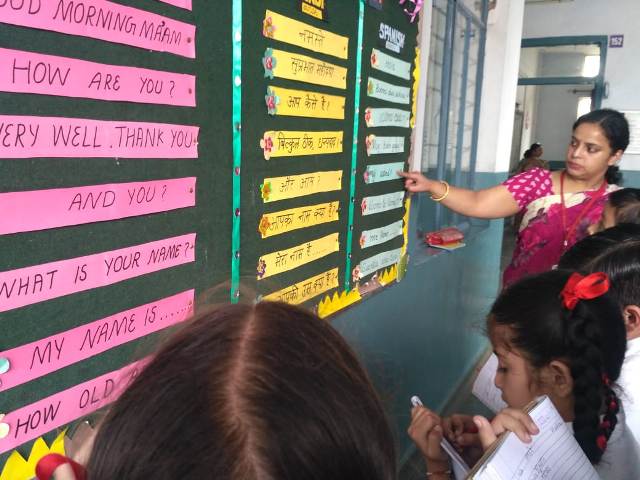 Eye-catching display board inviting students to learn a new language
Teachers guiding the students for correct pronunciation of Spanish words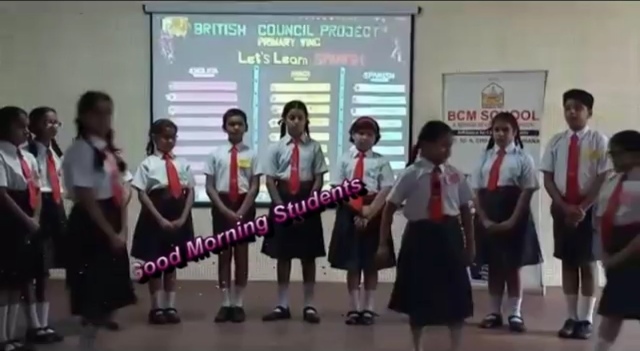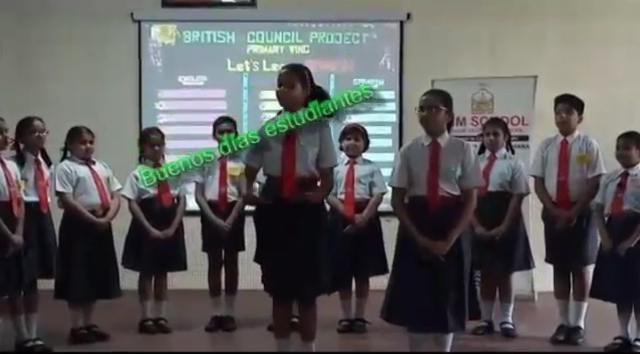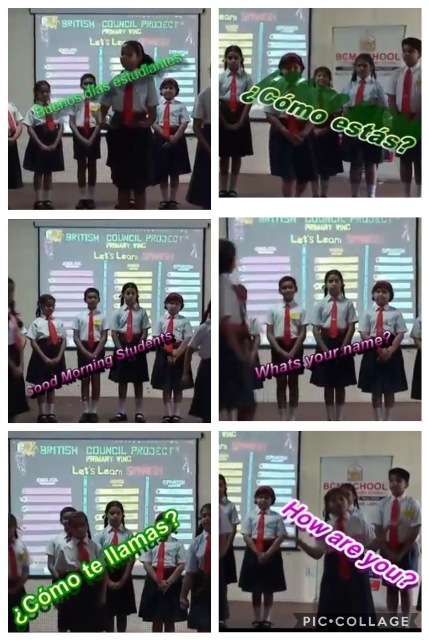 Glimpses of video that was shared with international partner school in Nigeria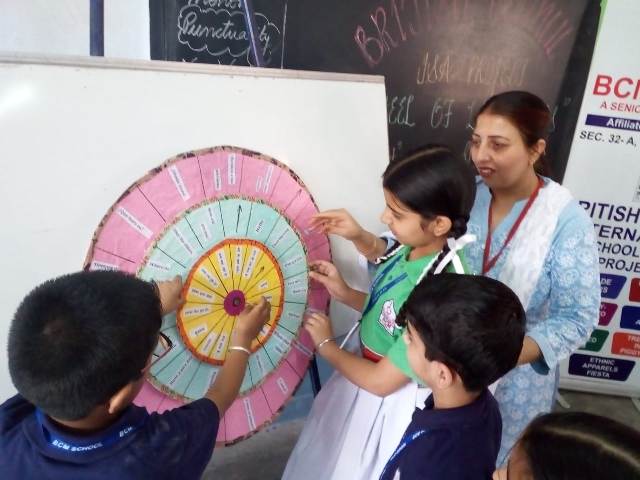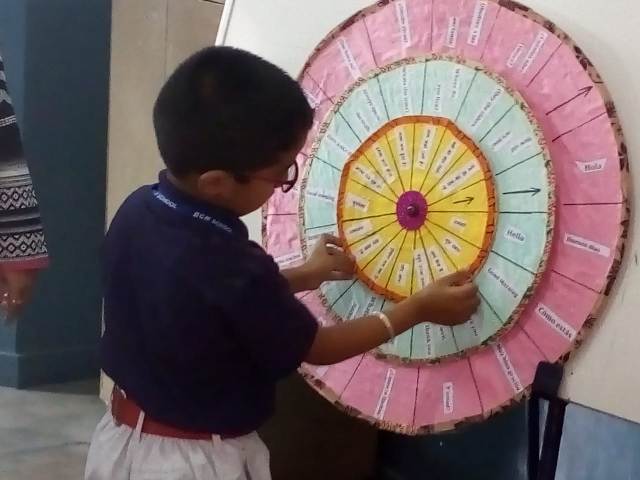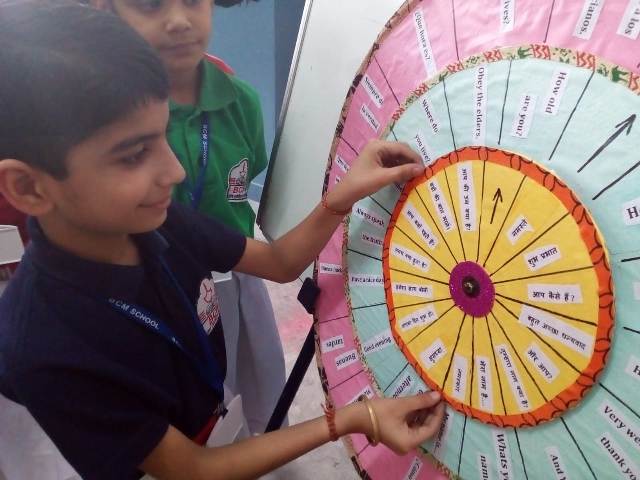 Teachers evaluating the learning skills the students, through 'Wheel of Languages'
Excited students rotating the wheel of languages to demonstrate their newly acquired knowledge about Spanish language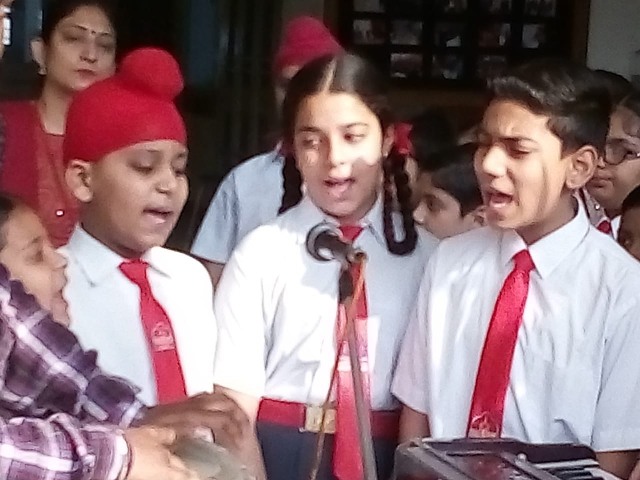 Students singing the English-Spanish mash up song during morning assembly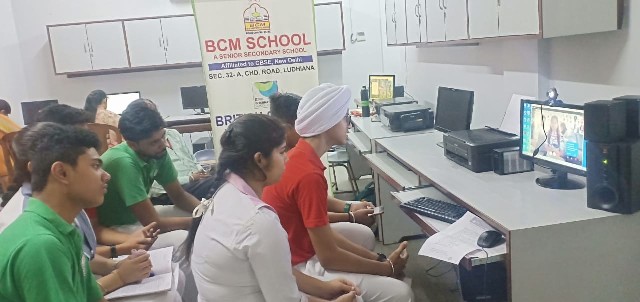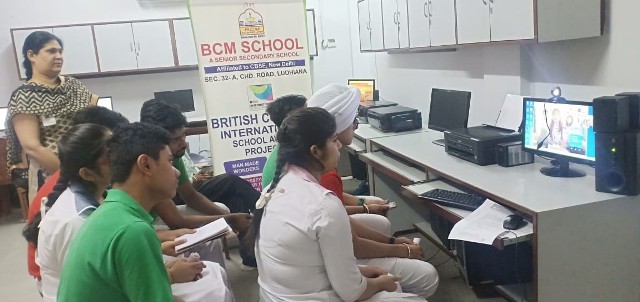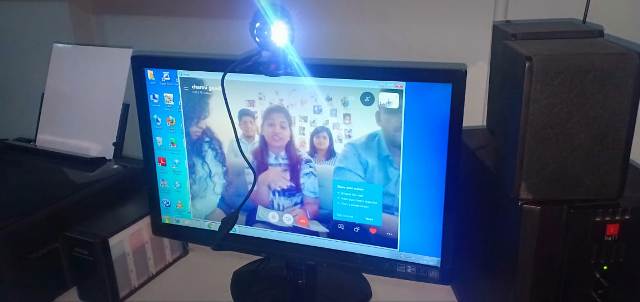 BCMites interacting with Students of University of Queensland, Australia through Skype meeting
BCMite expressing his views on global issue during Skype meeting
Partner students in Australia
MEDIA COVERAGE OF THE ACTIVITY || CLASS : III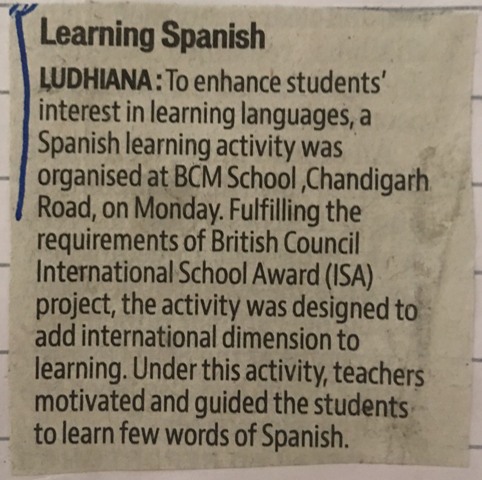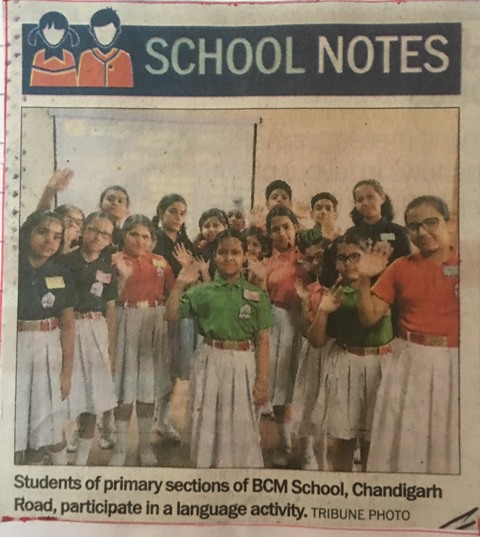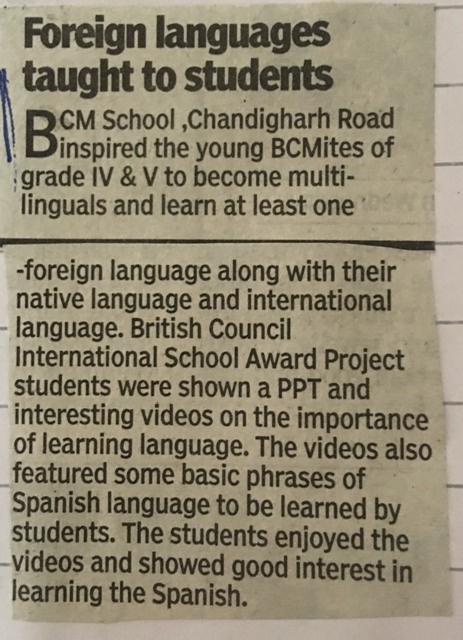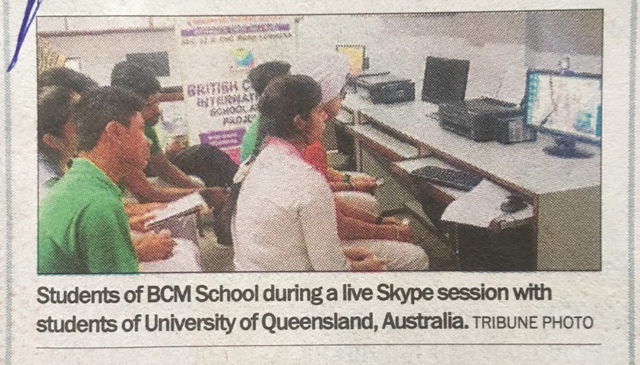 BRITISH COUNCIL INTERNATIONAL ACTIVITY - I
MONTH : APRIL - 2019
Health and Hygiene || Class : III
Your body is your Temple, Keep it pure and clean for the soul to reside in.
Continuing with the British Council activities and embedding internationalism into curriculum, Primary section organized Health and Hygiene Activity. Young BCMites were sensitized about the most sensitive and essential issue of their personal health and hygiene. They were also showcased the PPT that highlighted comparative study of healthy eating habits and hygiene practices in different countries like India, Japan and Nigeria. Students also got exclusive knowledge about the details printed on the wrappers of different national and international food items. They were also encouraged to check the ingredients, nutritional value, and manufacturing and expiry date of the packed food items. Students presented their splendid ideas of comparative study of eating habits of people living in India as well as in Japan and Nigeria through scrapbook making activity.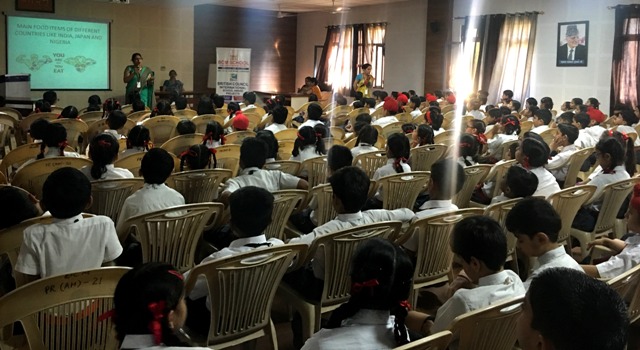 Students learning about healthy eating and good hygiene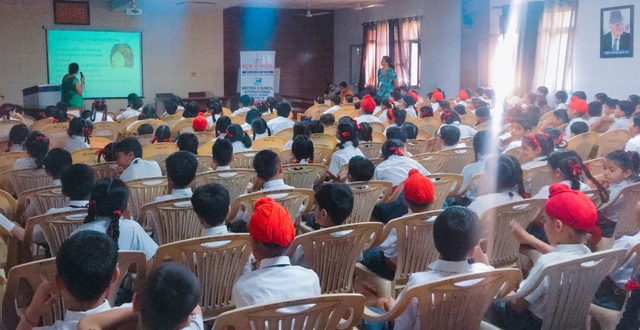 Student are being acquainted with hygienic habits and healthy food items of japan and Nigeria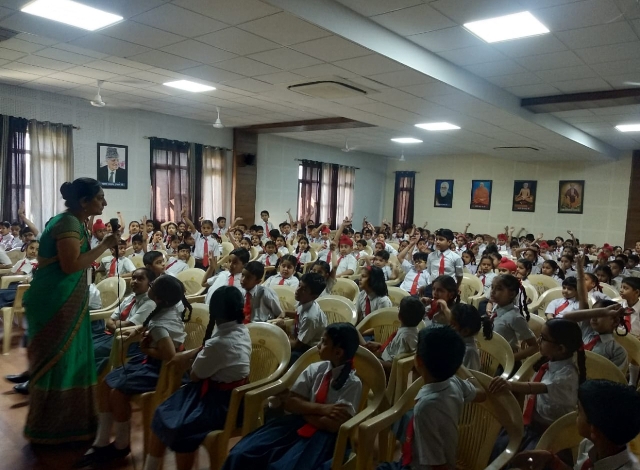 Students are enthusiastic to share their views on health and hygiene.
Wrapper Speaks || Class : III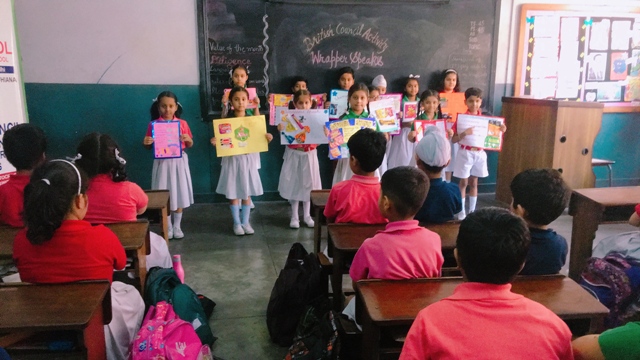 BCMite sharing information on wrappers of food products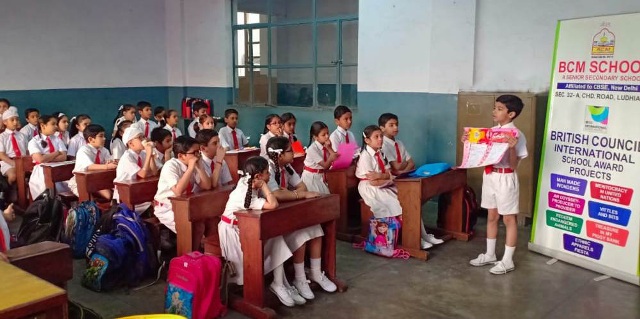 Students inquisitively showing their interest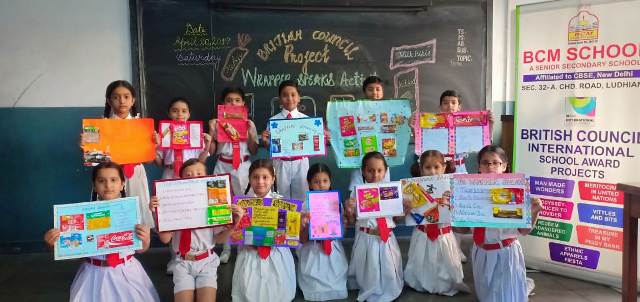 BCMites displaying their charts with wrappers of food products
Scrap Book Making || Class : III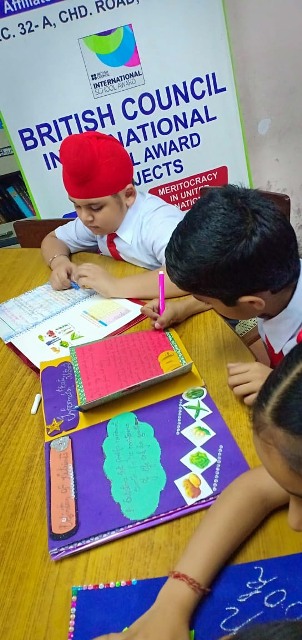 Students learning by doing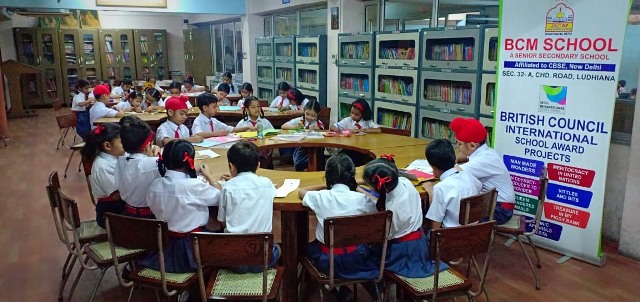 Students learning by doing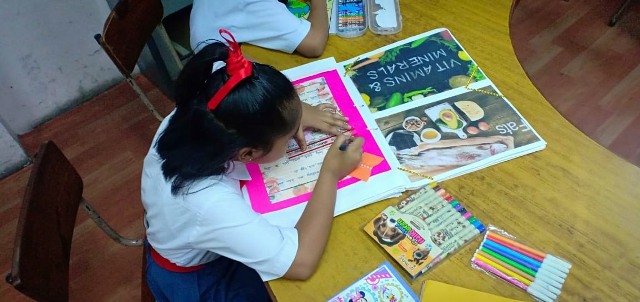 BCMite determined in her work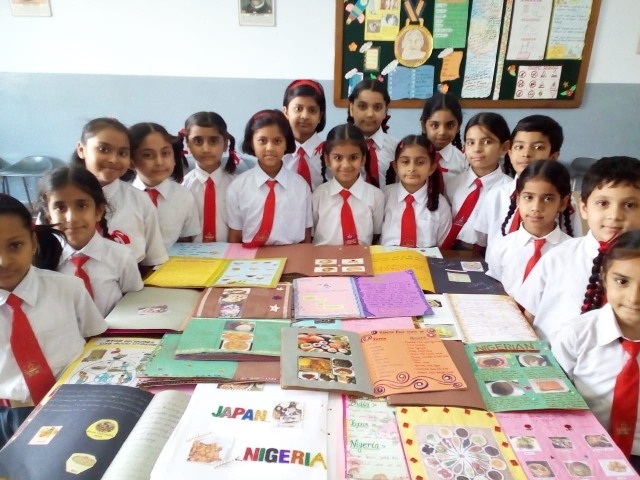 Students exhibited their global knowledge and analytical skill through well designed Scrap Books
MEDIA COVERAGE OF THE ACTIVITY || CLASS : III