---
BCM ALUMNUS MS. BHAWNA VISITED HER ALMA MATER FOR CAREER COUNSELLING SESSION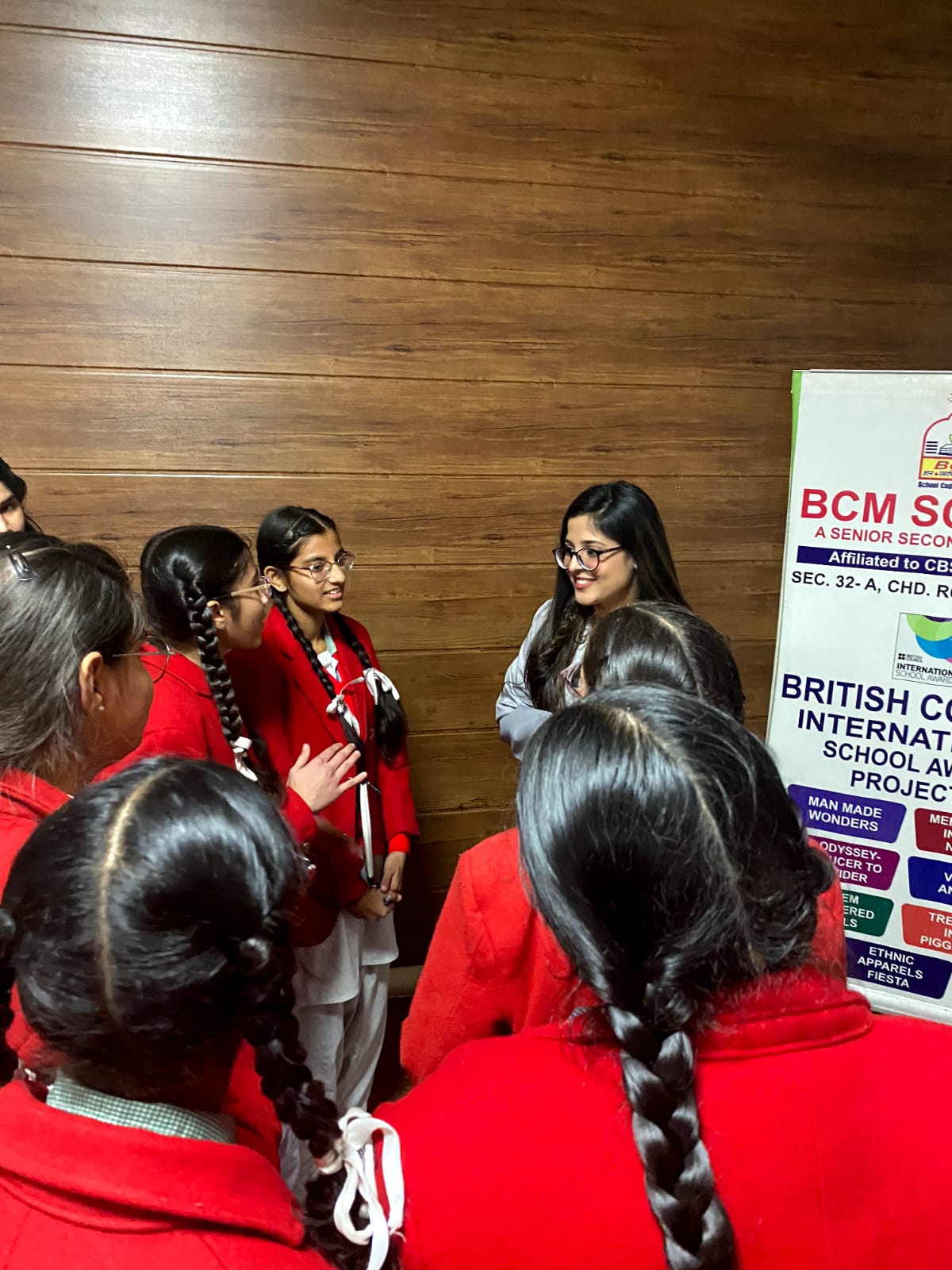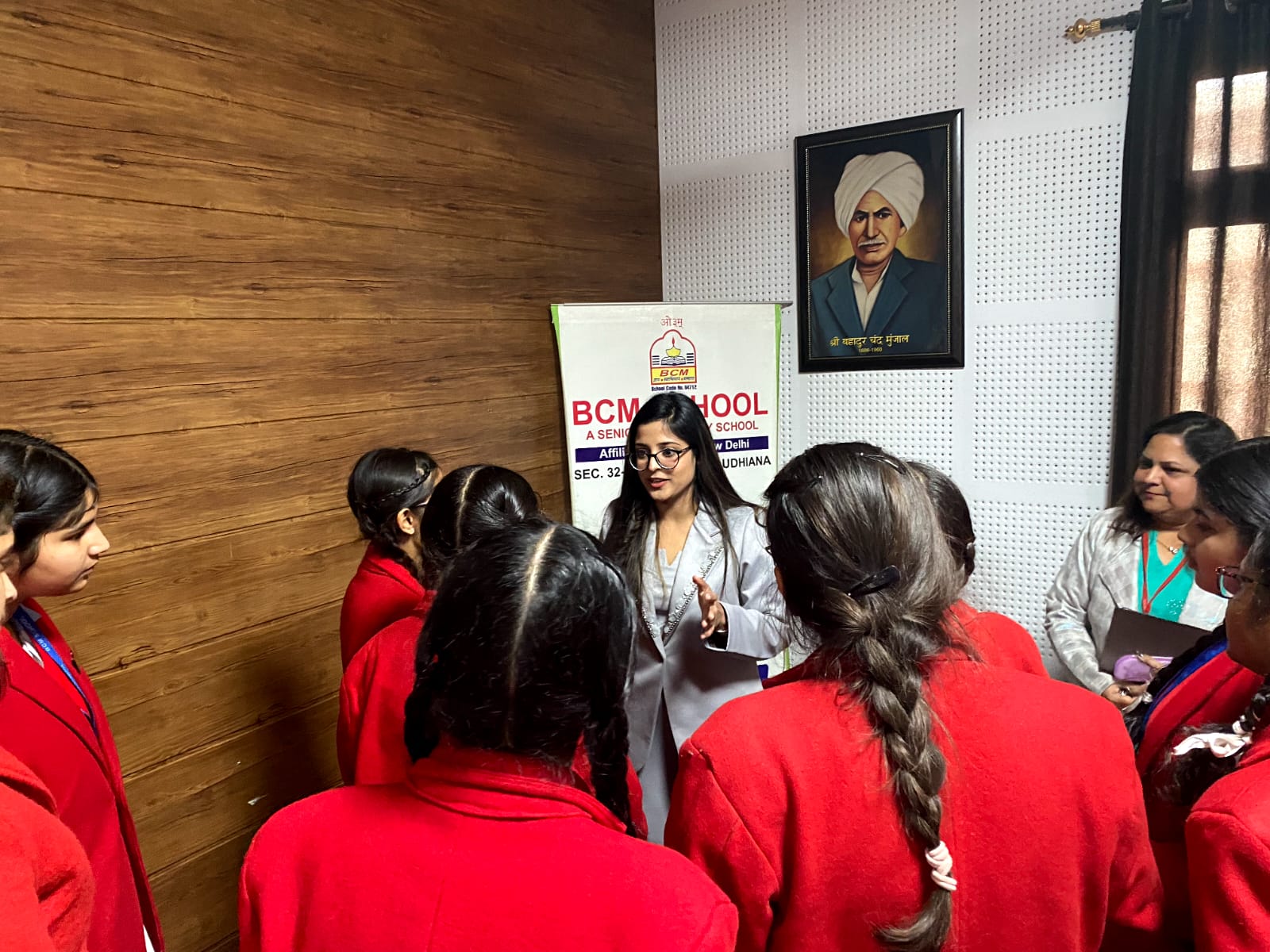 BCM alumni Ms.Bhawna was the guest speaker. Ms.Bhawna cleared the myths of students about medical stream and guided them to balance the studies and routine life. She gave tips on time management and stress management along with various career options in medical stream other than MBBS, BAMS, BHMS and BDS stc. The guest speaker took up the students queries at the end of the session. It was very informative and motivating session for the students.
---
A VISIT BY GALLANTRY AWARD WINNER||WING COMMANDER MANTEJ SINGH SOMAL|| Date : 15/11/2022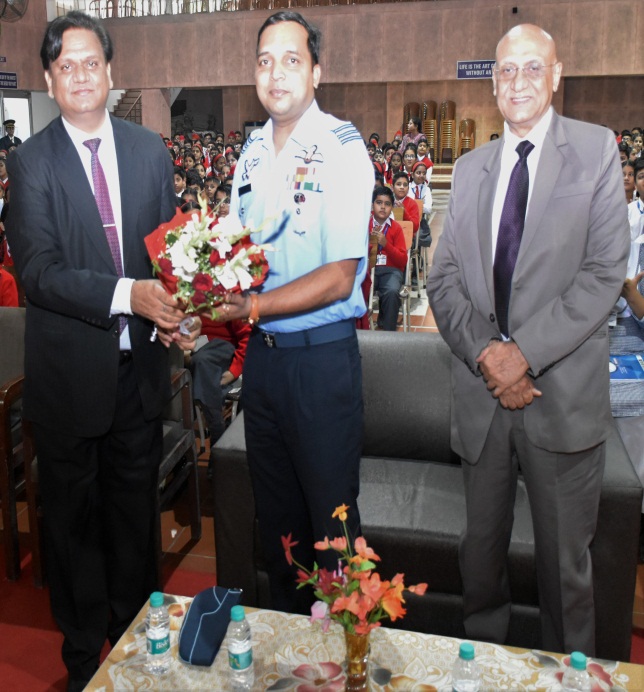 The students of III-XII of BCM School Chandigarh Road had a golden opportunity to meet with Gallantry Award Winner, Wing Commander Mantej Singh Somal, a recipient of Vayu Sena Medal. The inspirational interactive session was a part of Project Veer Gatha launched by Ministry of Defence in coordination with Ministry of Education to make the students acquaint with Gallantry Award Winners of our Nation. WC Mantej Singh shared his motivational journey and experiences with students and inspired them with tales of valour of Indian Armed Forces. He also narrated the whole incident for which he had been honoured with Vayu Sena Medal. There was a query session also in which students asked different questions related to career in armed forces and Agni Veer Scheme.
---
DR. IAS SHENA AGGRAWAL COMMISSIONER, MC HONOURED HIGH ACHIEVERS OF BCM|| Date : 19/10/2022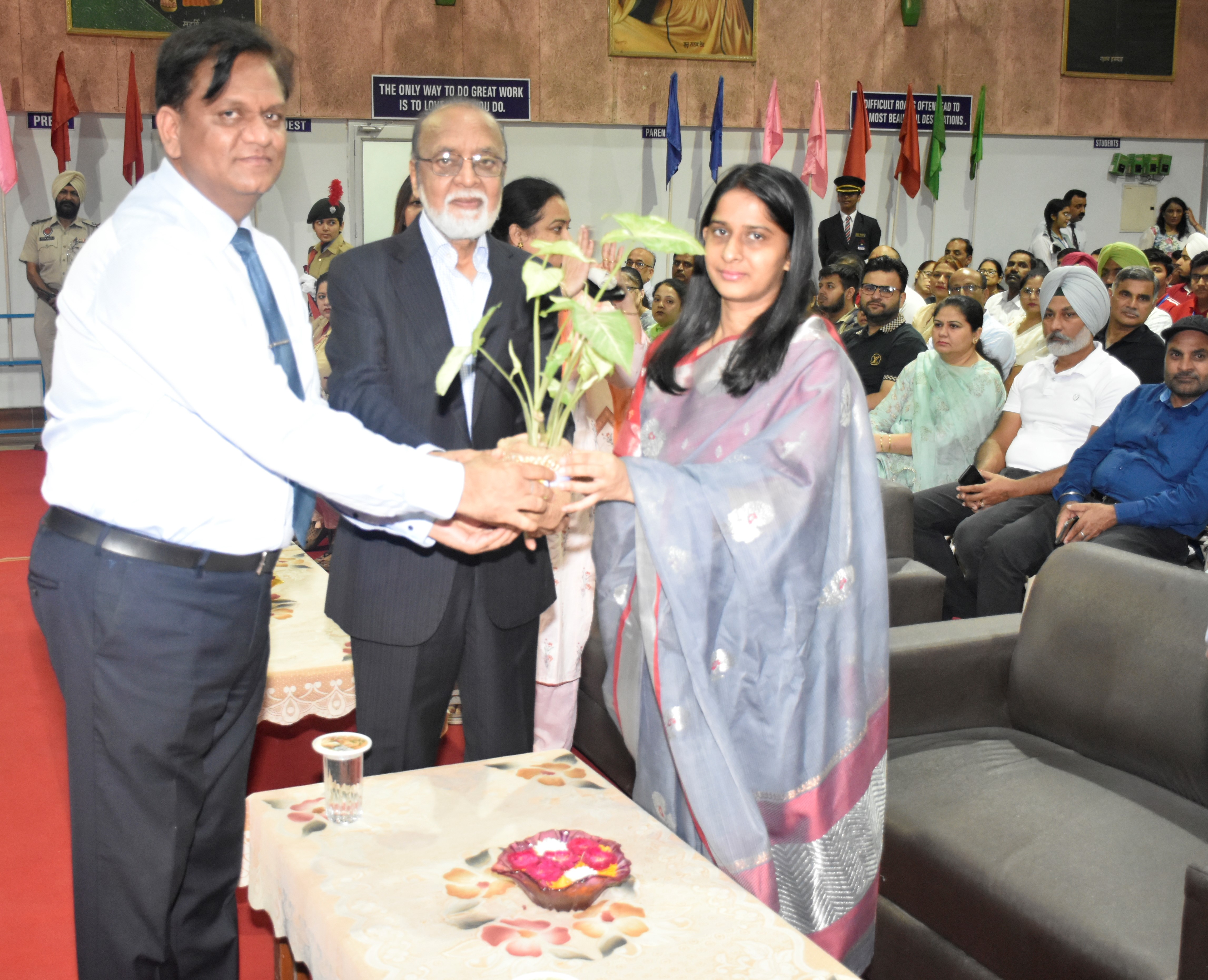 In a magnificent ceremony 'Achievers' Day' held at Mata Thakur Devi Auditorium; BCM School Chandigarh Road honoured the high achievers of Class X XII Board exams ,NEET ,JEE qualifiers of academic session 2021-22. IAS Dr. Shena Aggrawal, Commissioner Municipal Corporation graced the occasion as the Chief Guest and facilitated the high achievers with certificates & trophies.
---
A VISIT BY ACHARYA VAGISH -A GREAT PHILOSOPHER AND A THINKER|| Date : 03/09/2022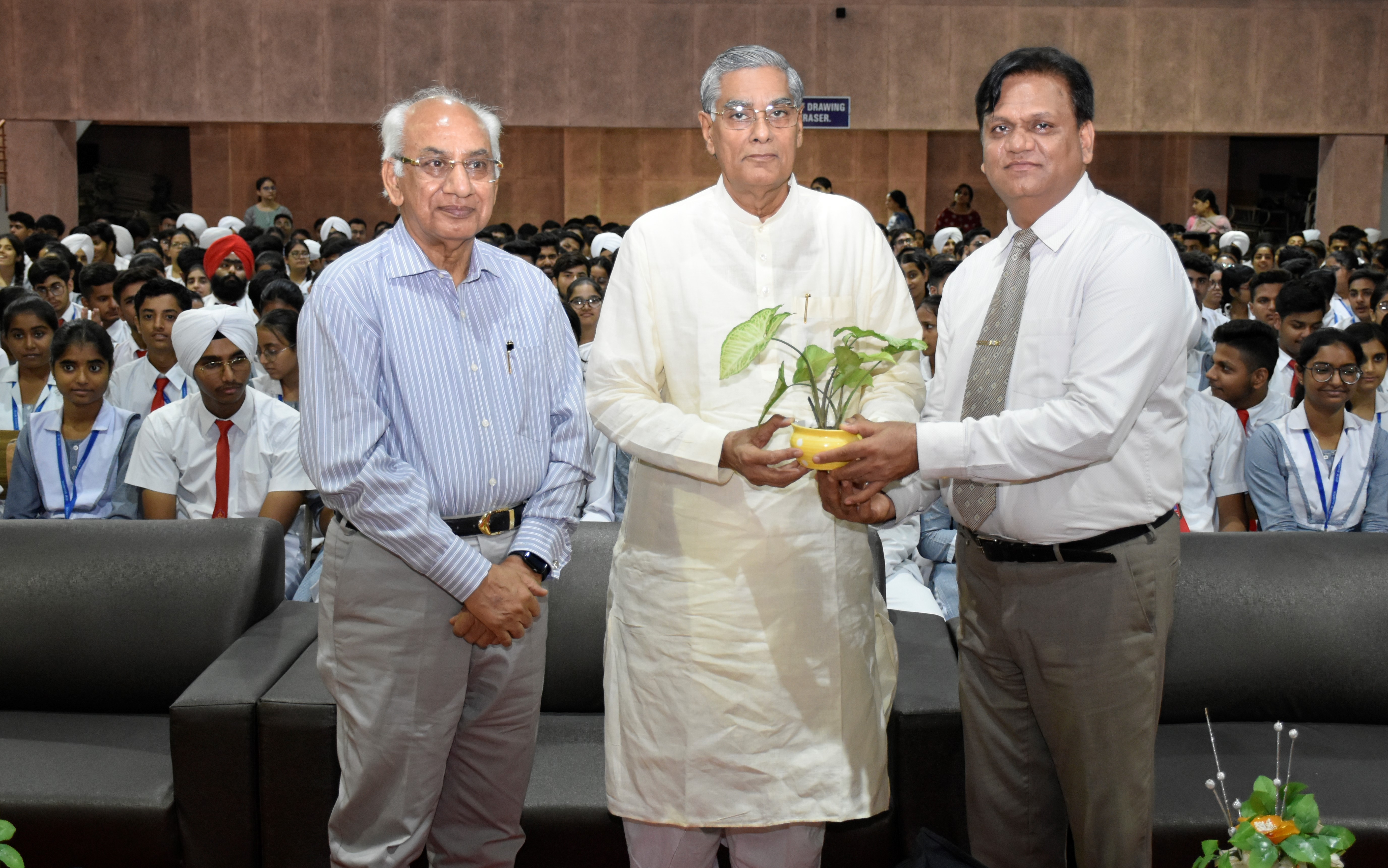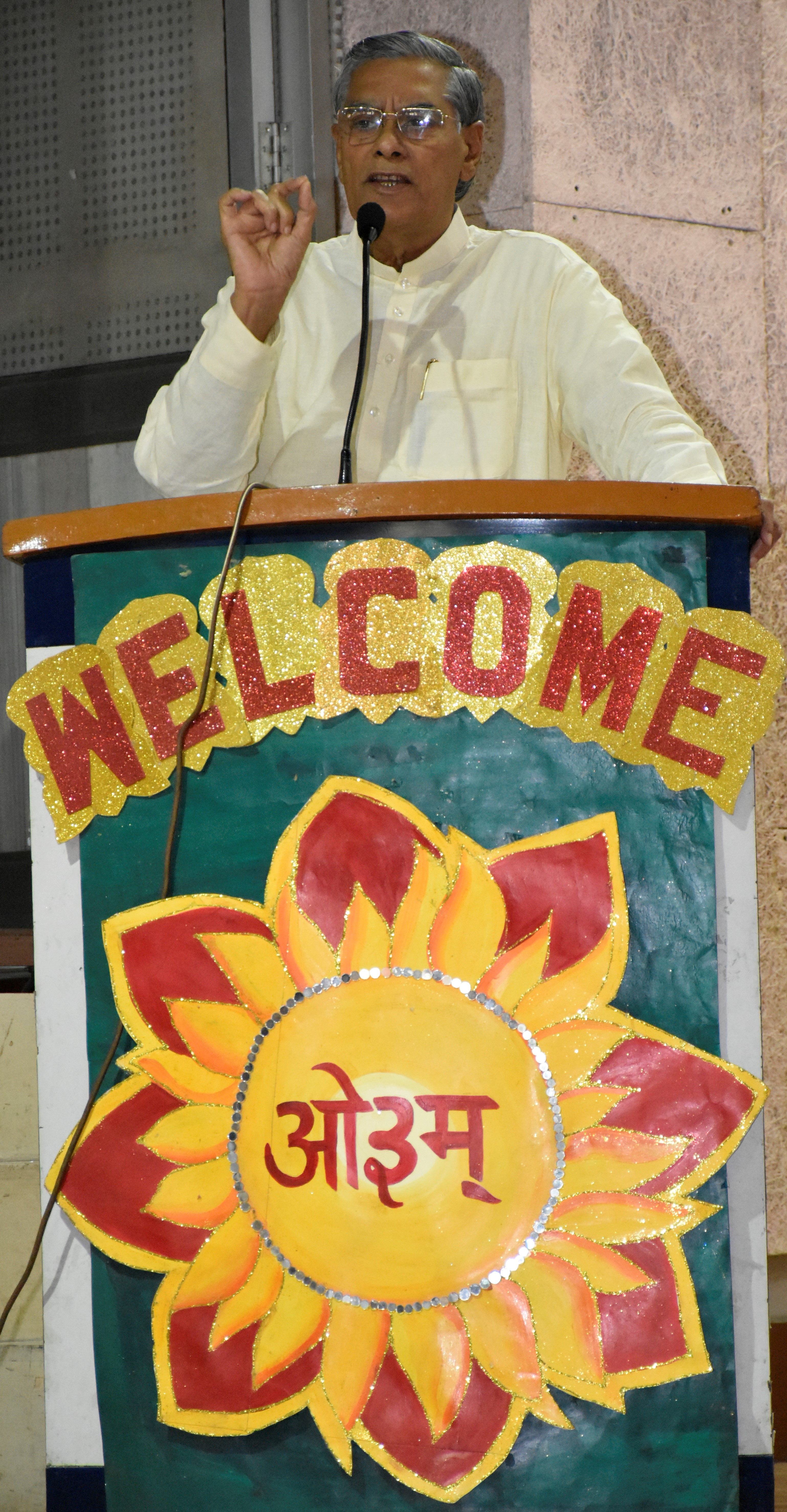 With an endeavour to impart motivation among the students, BCM School Organised a motivational lecture for senior secondary students in the school auditorium by Acharya Vagish- A great philosopher and a thinker. Acharya Vagish shared his views on the critical analysis by human mind. Mr. Suresh Munjal (trustee member BCM Foundation), Mrs. Monika Dua (Principal BCM College of Education), Mr. D.P. Guleria (Principal BCM School 32 sec.) were also present at the moment. Swami Vagish motivated the students to choose the career path they love and gave tips to comprehend the difference between Information and knowledge. He cited lifelike examples for better understanding of the life skills. Also, he encouraged the students to follow the path of spirituality in the wake of Vedic Culture. At the end of the session an interaction round was conducted by him to satisfy the queries of the students
---
IAS TUSHAR GUPTA || CHIEF GUEST OF INVESTITURE CEREMONY|| Date : 17/08/2022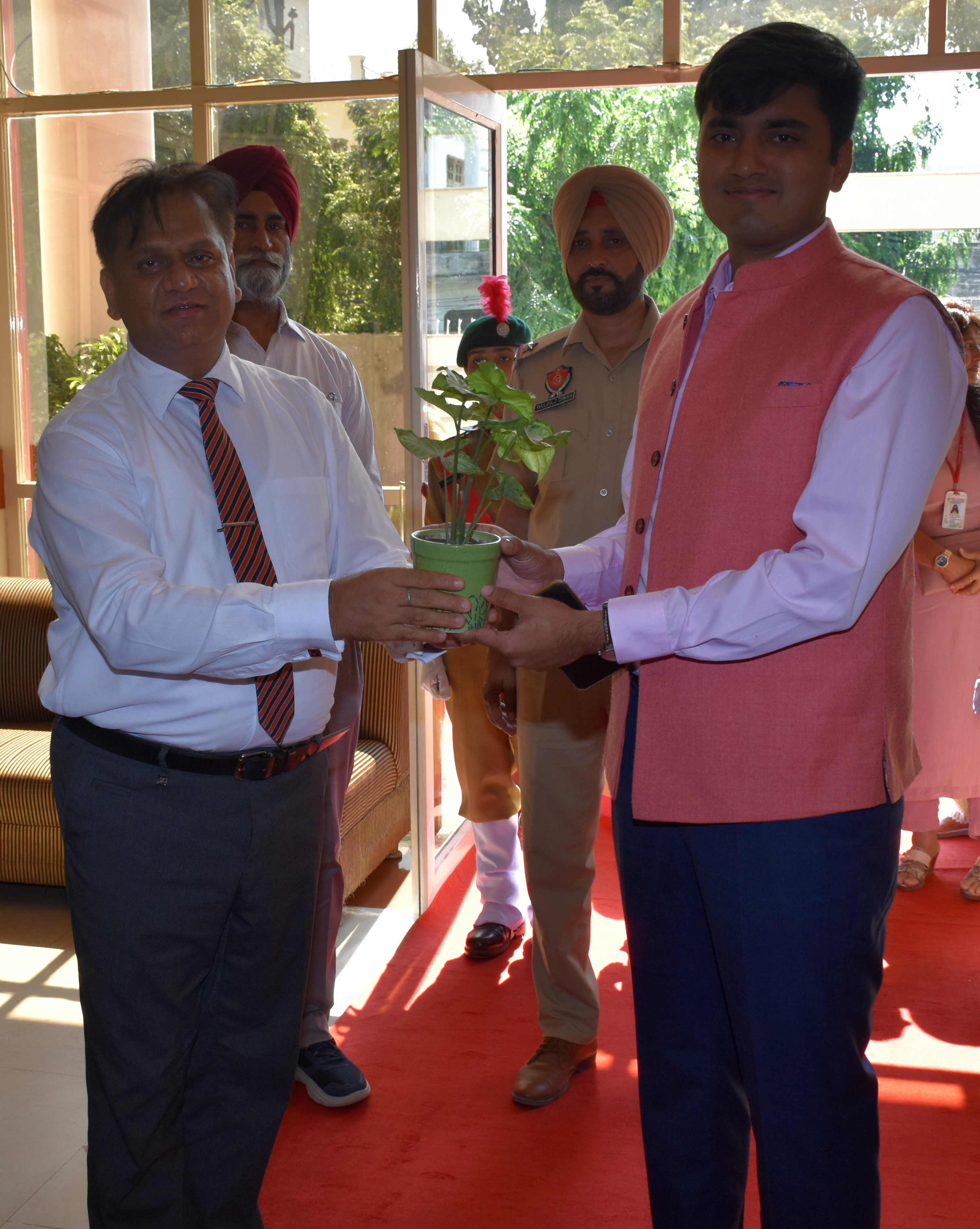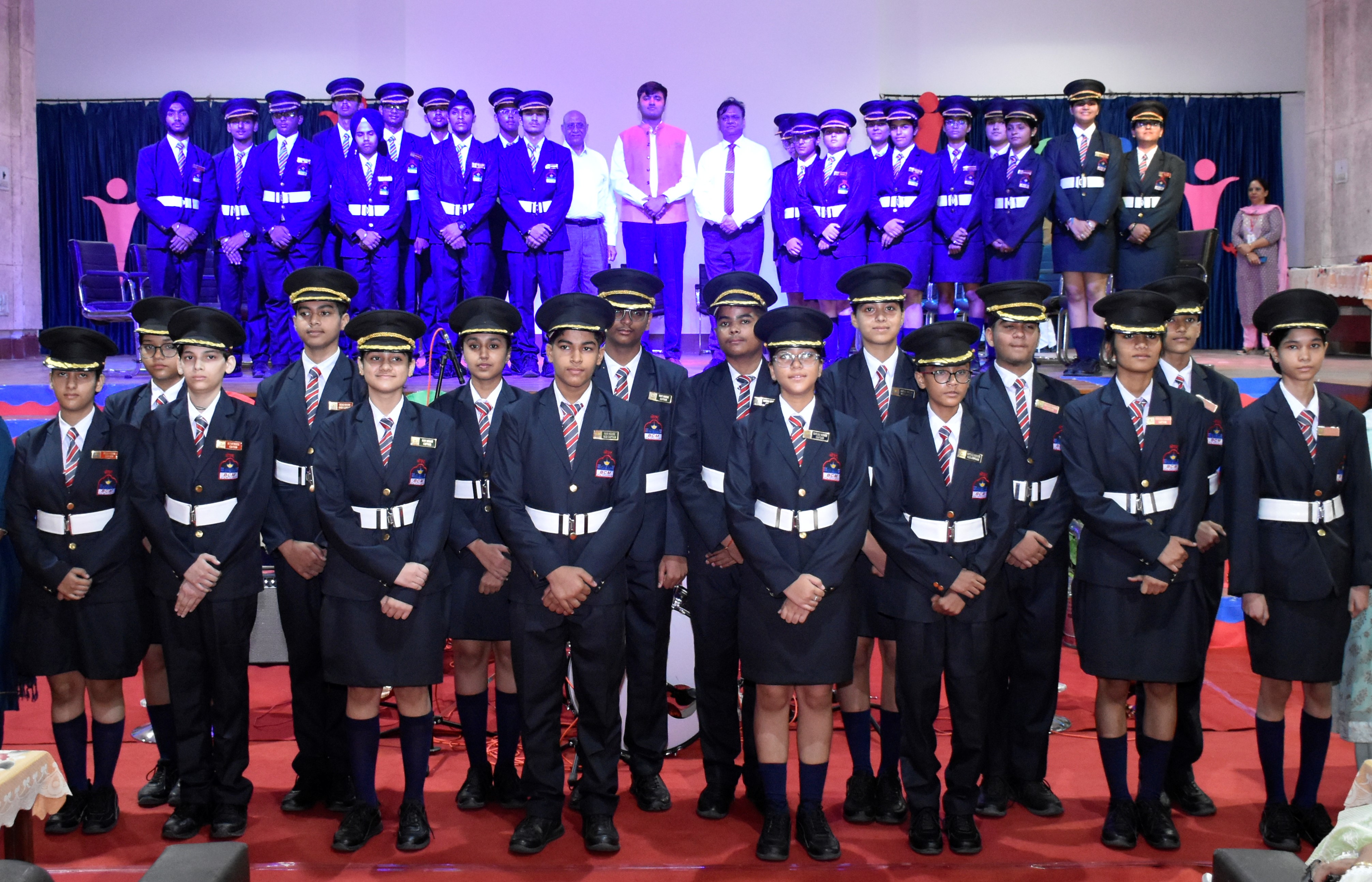 With objective of instilling the attributes of discipline and regard for duty in the students; BCM School Chandigarh Road, Ludhiana held investiture ceremony on 17 August 2022, and invested the students with duties for the session 2022-2023. The ceremony was held with all formal stateliness in MATA DEVI THAKUR DEVI HALL. It was a solemn occasion when the young leaders took charge of the responsibilities entrusted upon them by the school. The echo of the religious hymn was the perfect commencement for the ceremony which was followed by school song. The central and house council members marched majestically in sync with the beating of drums and took an oath to perform their duties with dedication.The Chief Guest, Mr. Tushar Gupta who got AIR 113 in UPSC Exams in his first attempt at the age of 22, graced the occasion with his presence and guided the students not to be afraid of failures because failures are part of our journey towards success..
---
VIVECK VASWANI INSPIRES BCMITES TO PERSUE CREATIVE CAREERS||Date : 04/08/2022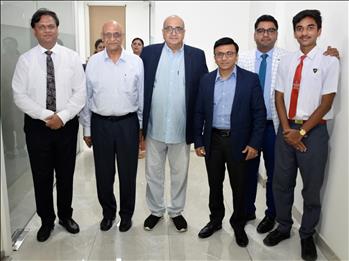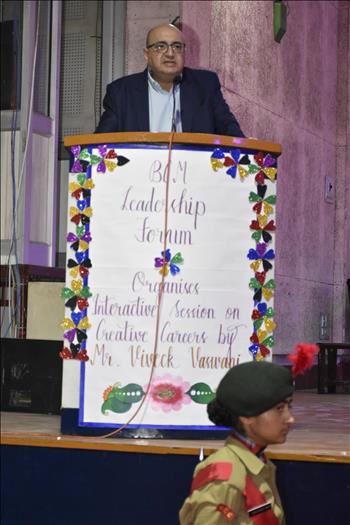 Mr. Viveck Vaswani – (Actor, Producer, Director & Dean for School of Contemporary Media, Pearl Academy) had an interaction with the senior students of BCM SCHOOL Chandigarh Road. Accompanied by Mr. Ankur Jain (Director) for GUS Global Services (Academic Partner to UPES Dehradun & Pearl Academy) & Mr. Sumit Wason – Sr. Manager for GUS Global Services (Academic Partner to UPES Dehradun & Pearl Academy), Mr. Vaswani guided the students about creative careers and inspired them to gain skills and knowledge for success. He shared his life experience how his parents motivated him to persue his passion instead of opting for a safe and lucrative career. .
---
BCM School Chandigarh Road greets International Basketball Player Talvinder Singh Sahi || Date : 03/03/2020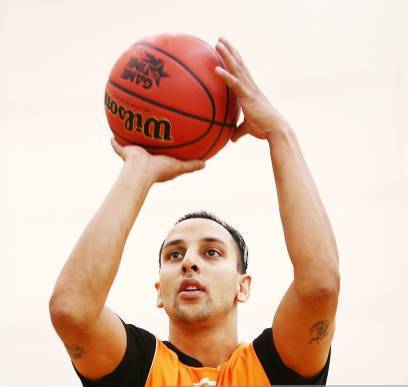 ---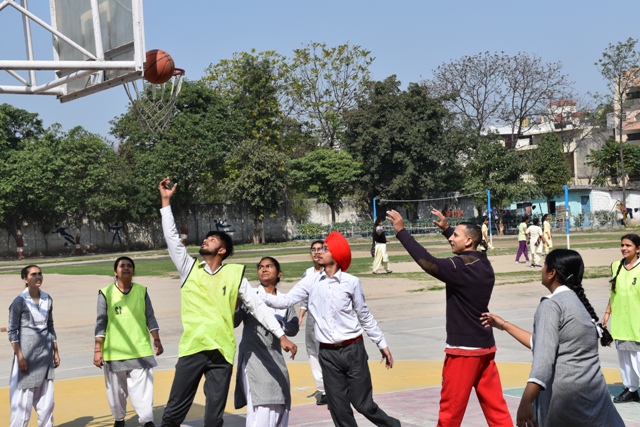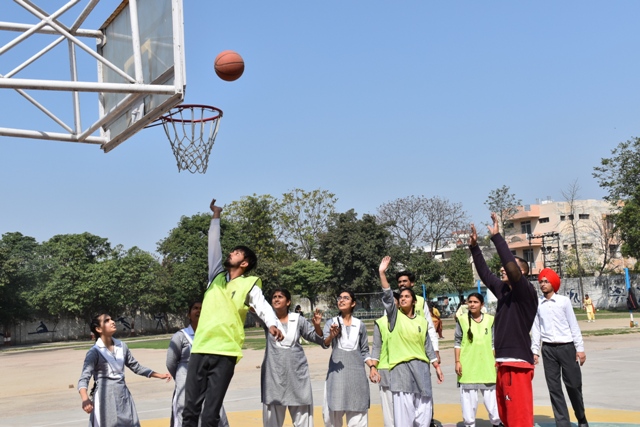 Today, the international basketball player Talvinder Singh Sahi had an interaction with the students of Classes X & XII in Mata Thakur Devi Auditorium of BCM School Chandigarh Road. He raised a surge of enthusiasm, inspiration and positivity among the children with his speech and game. He was warmly greeted at the school. It is noteworthy that international basketball player Talvinder Singh has received 23 gold medals in his sports career, won many tournaments and also grabbed the best player award and many other honors. He has a special place in the international basketball team. While addressing the children, he told the inspirational story of his life's struggle. He told that he was interested in sports since childhood but he was 5 feet in height due to which he was denied everywhere, yet he never lost courage, believed in God and continued to work hard and finally achieved success. He shared his experiences and said that one should never give up in life and always keep his heart pure. All achievements are meaningless without a pure heart. Children should do something for their livelihood as well as for their country. Never should anyone be judged by external appearance, shape or form, their talent should be judged by their qualities. He said inspiring children, "the champion is not the one who gets a lot of medals and prizes, the champion is the one who falls again and again and yet rises up again." He felt grateful towards the Principal of the school, Mr. D.P. Guleria and Manager Dr. Prem Kumar for providing him this golden opportunity to interact with the children. Talwinder Singh Sahi not only shared his experiences with the children but also went to the playground and explained the nuances of the game by playing with them. The players of the school basketball team were very impressed with him. Pratham of class XII expressed heartfelt gratitude to him, calling this meeting unforgettable.
---
BCM ALUMNUS AT PINNACLE OF SUCCESS || VISIT OF SHIVANGI GARG, JUDICIAL MAGISTRATE (FIRST CLASS OFFICER)|| Date : 02/03/2020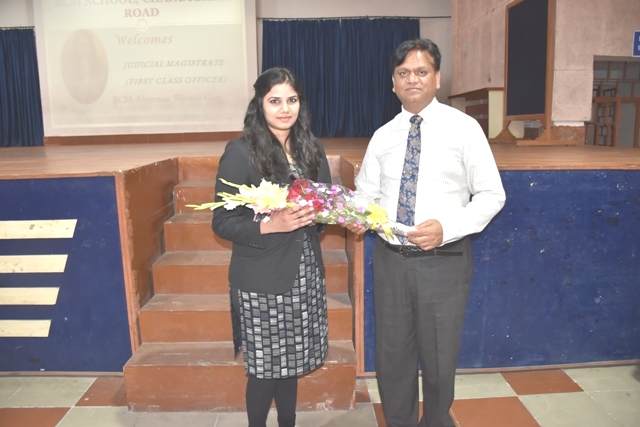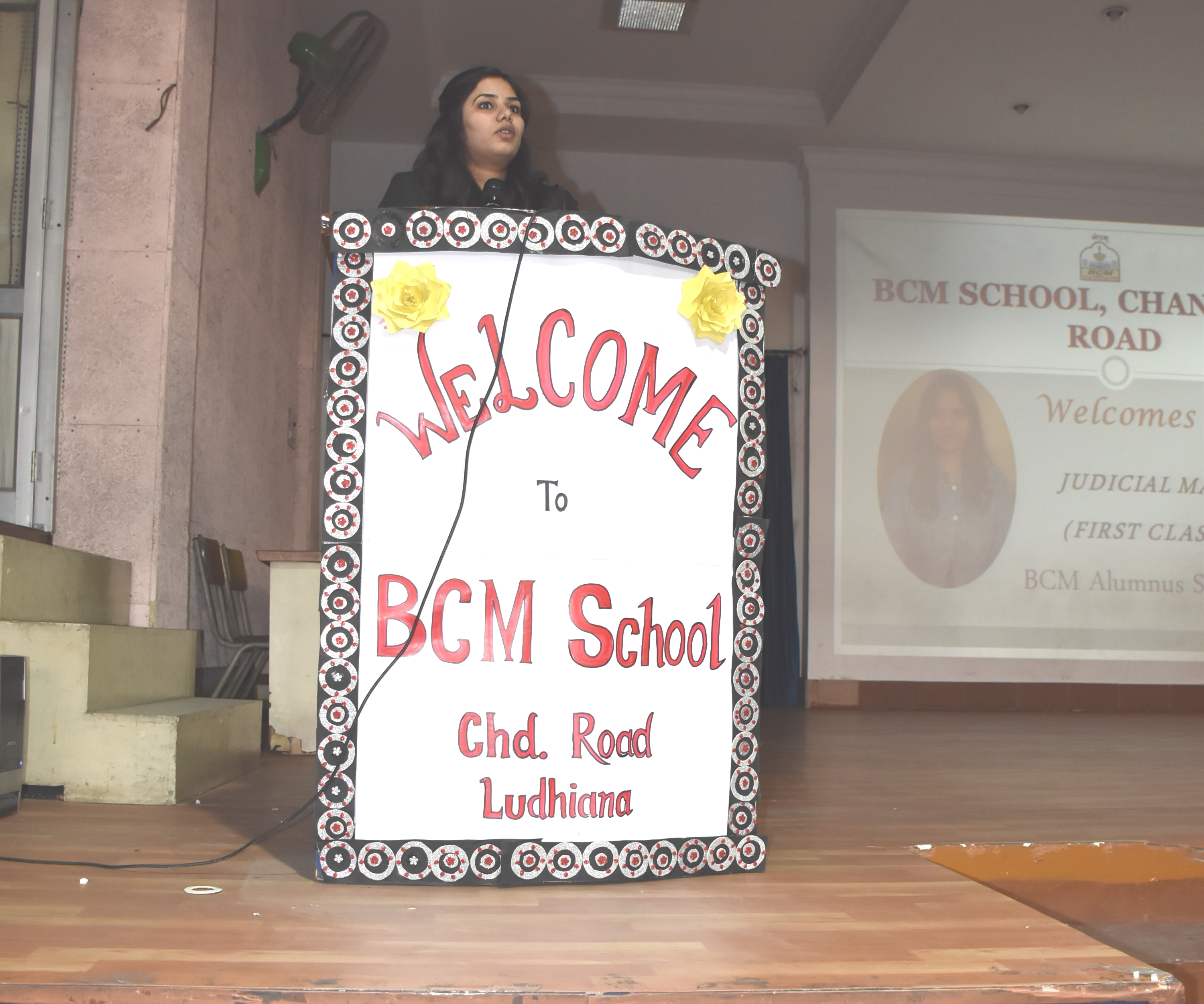 BCM SCHOOL, CHANDIGARH ROAD welcomed its Alumnus Shivani Garg who has attained dizzying height of her career as Judicial Magistrate (First Class Officer). It was a proud moment for the teachers when their former student topper of Class XII in 2013 (Humanities), Shivani Garg visited the school as a guest speaker to address & motivate Class XII students of this session. After completing her 5 years course of BA, LLB from Rajiv Gandhi National University of Law (2013-18), Shivani secured overall First Rank in Punjab Judiciary Examination and overall Second Rank in Haryana Judiciary Examination (2019). She also got First Rank in Mains Examination and qualified the interview with overall Second Position. The Principal Mr. DP Guleria expressed his delight on achievements of Shivani and encouraged the students to get inspired with her glorious feats. In her speech Shivani expressed her immense regard and gratitude towards the institute and said that one needs to work extra to achieve extraordinary success. She emphasized that along with academic excellence personal qualities like setting the goal, sincerity, consistency of efforts, strong will power & determination are the pillars of success.